The #1 site to find Mexico Phone Number Database and accurate B2B & B2C Phone Number Database. Emailproleads.com provides verified contact information for people in your target industry. It has never been easier to purchase an Contact list with good information that will allow you to make real connections. These databases will help you make more sales and target your audience. You can buy pre-made mailing lists or build your marketing strategy with our online list-builder tool. Find new business contacts online today!
Just $199.00 for the entire Lists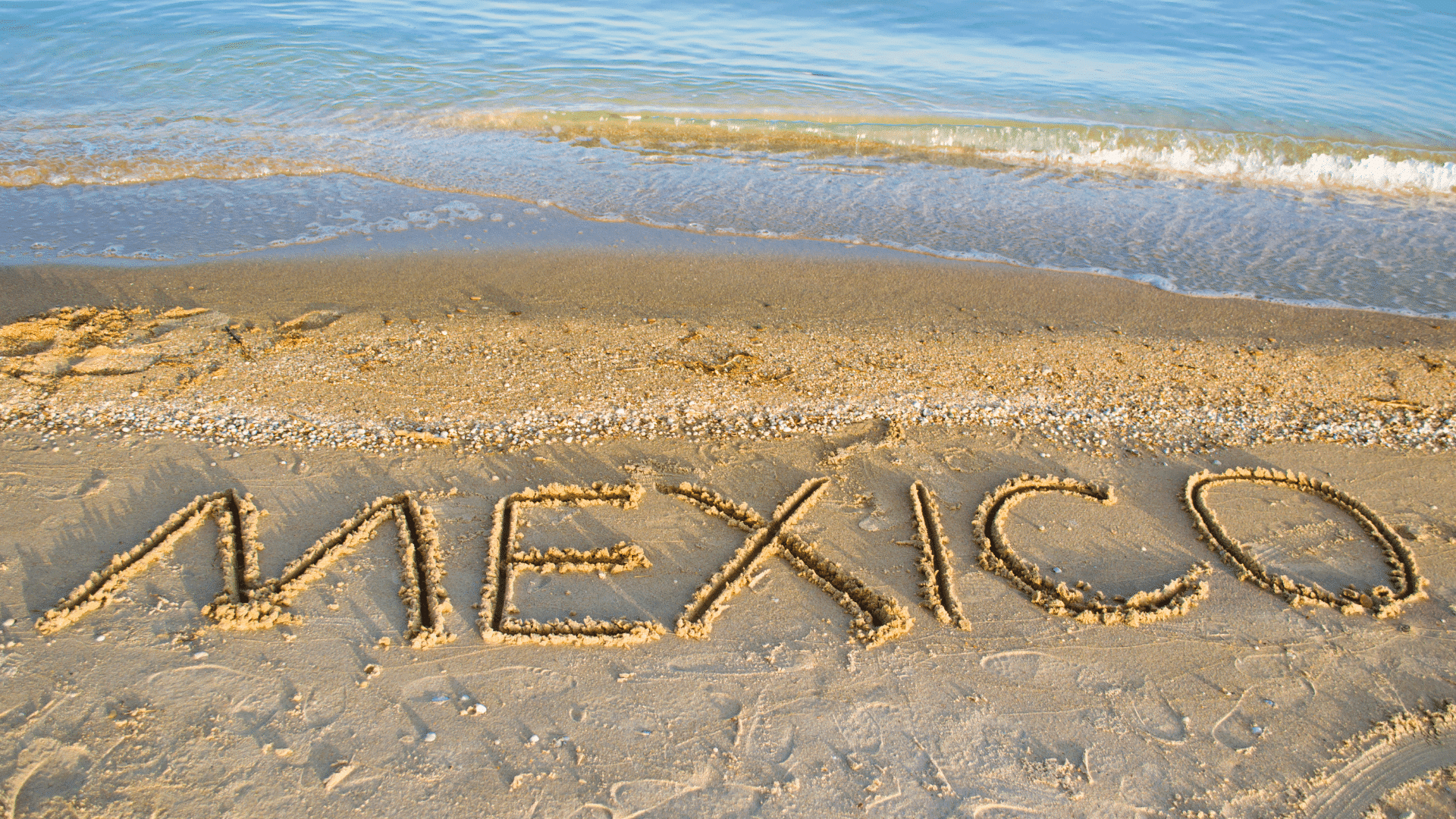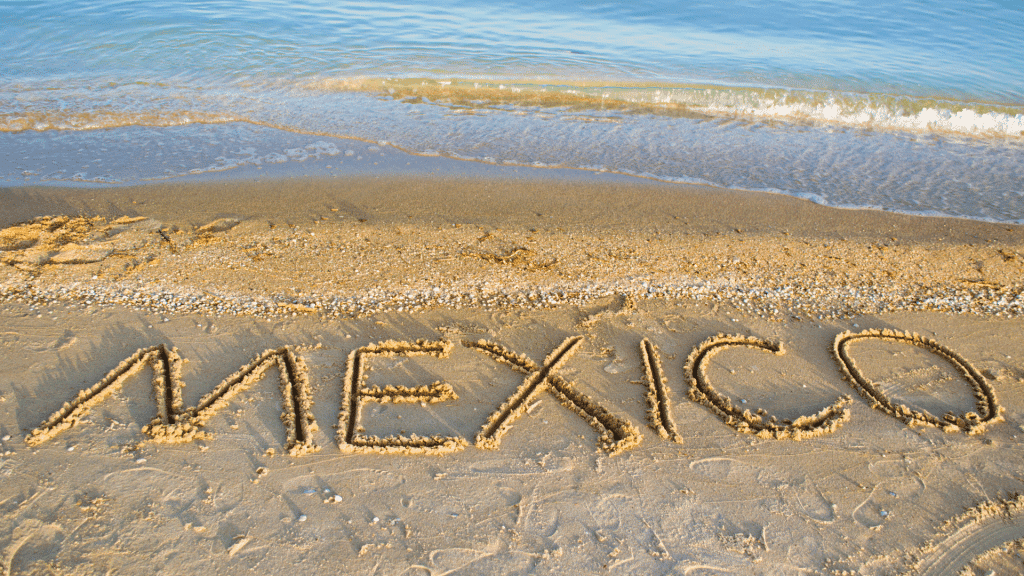 Customize your database with data segmentation
Free samples of Mexico mobile number database
We provide free samples of our ready to use Mexico contact Lists. Download the samples to verify the data before you make the purchase.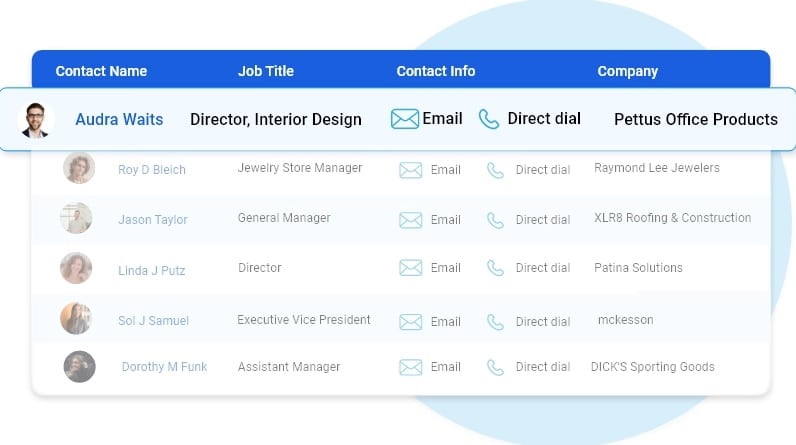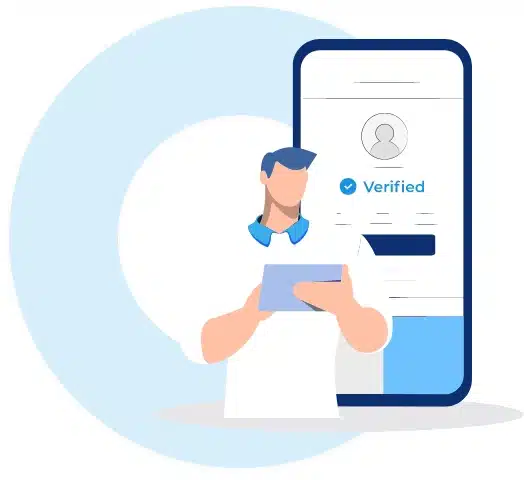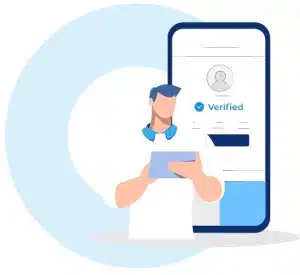 Human Verified Mexico Mobile Number Lists
The data is subject to a seven-tier verification process, including artificial intelligence, manual quality control, and an opt-in process.
Best
Mexico contact number lists
Highlights of our Mexico Contact Lists
First Name
Last Name
Phone Number
Address
City
State
County
Zip
Age
Income
Home Owner
Married
Property
Networth
Household
Cradit Rating
Dwelling Type
Political
Donor
Ethnicity
Language Spoken
Email
Latitude
Longitude
Timezone
Presence of children
Gender
DOB
Birth Date Occupation
Presence Of Credit Card
Investment Stock Securities
Investments Real Estate
Investing Finance Grouping
Investments Foreign
Investment Estimated
Residential Properties Owned
Traveler
Pets
Cats
Dogs
Health
Institution Contributor
Donates by Mail
Veteranin Household
Heavy Business
Travelers
High Tech Leader
Smoker
Mail Order Buyer
Online Purchasing Indicator
Environmental Issues Charitable Donation
International Aid Charitable Donation
Home Swimming Pool
Look at what our customers want to share
Really good experience overall! My task was difficult. I was asking for a very specific type of B2B lead. I know it's super difficult to find the exact criteria. But over the result was pretty good.Thanks Emailproleads.
Return customer - Emailproleads is very easy to communicate with, followed all instructions clearly and produced very useful data for the initial marketing phase of my new company! I would recommend and will not hesitate to use the service again if needed in future.
Mexico cellular phone number list
Emailproleads provides Mobile Database to individuals or organizations for the sole purpose of promoting your business. In Digital Marketing. The mobile number database of Emailproleads helps to reach the highest level of business conversations.
Mobile number databases are a crucial marketing tool with many numbers from all over the globe. Since the arrival of smartphones, there has been an exponential rise in the number of buyers because technology has changed the way of marketing. Mobile number databases are essential for every retailer today in marketing and selling their goods and services. The world is now filled with mobiles that have internet connectivity across the globe.
Mexico contact number lists
Now and again, we can see advertisements promoting the company. These ads result in the expansion of the company. It is possible to expand your marketing further using other services for Digital Marketing like Bulk SMS, Voice Calls, WhatsApp Marketing, etc.
Emailproleads checks every mobile number in the database using various strategies and techniques to ensure that buyers receive the most appropriate and relevant customer number and successfully meet their marketing goals and objectives.
This service assists you find your loyal customers keen to purchase your product. If you'd like to see your brand acknowledged by customers, using a database of mobile numbers is among the most effective ways to accomplish this.
What is the meaning of Phone Number Data?
A telephone number is a specific number that telecommunication firms assign to their customers, thus permitting them to communicate via an upgraded method of routing destination codes. Telecom companies give whole numbers within the limits of regional or national telephone numbering plans. With more than five billion users of mobile phones around the world, phone number information is now a gold mine for government and business operations.
What is the method of collecting the phone Number Data collected?
Having the number of current and potential customers and marketing professionals opens up a wealth of opportunities for lead generation and CRM. The presence of customer numbers is an excellent way to boost marketing campaigns as it allows marketers to interact with their target audience via rich multimedia and mobile messaging. Therefore, gathering phone number information is vital to any modern-day marketing strategy. The strategies consumers can use to collect data from phone numbers include:
* Adding contact forms on websites.
* Requests to be made for phone calls from customers.
* Use mobile keyword phrases for promotions to encourage prospective customers to contact you.
* Applying app updates prompts users to change their email details each time they sign in.
* Acquiring phone numbers that are already available information from third-party service companies with the information.
What are the main characteristics of the Phone Number Data?
One of the critical advantages of phone number data is that it is created to reveal the geographic location of mobile users because phone numbers contain particular strings specific to a region or country that show the user's precise position. This is useful in targeted campaigns, mainly where marketers target a specific area that can target their marketing efforts.
To prevent duplicates and improve accessibility, the phone number information is typically stored in the E164 international format, which defines the essential characteristics of a recorded phone number. The specifications that are followed in this format are the number code for the country (CC) and an NDC, a country code (CC), a national destination code (NDC), and the subscriber number (SN).
What do you think of the phone Number Data used for?
The possibilities that can be made possible by the phone number information are endless. The availability of a phone number database means that companies worldwide can market their products directly to prospective customers without using third-party companies.
Because phone numbers are region – and country-specific and country-specific, data from phone numbers gives marketers a comprehensive view of the scope of marketing campaigns, which helps them decide on the best areas they should focus their time and resources on. Also, governments use the data from mobile numbers to study people's mobility, geographic subdivisions, urban planning, help with development plans, and security concerns such as KYC.
How can an individual determine the validity of Phone Number Data?
In determining the quality of the phone number information, users should be aware of the fundamental quality aspects of analysis. These are:
Completeness. All info about phone numbers within the database must be correct.
Accuracy. This measure reflects how well the data identifies the individual described within the actual world.
Consistency. This indicates how well the data provider follows the rules to facilitate data retrieval.
Accessibility. The phone number database should be accessible where the data is organized to allow easy navigation and immediate commercial use.
Where can I purchase Phone Number Data?
The Data Providers and Vendors listed in Datarade provide Phone Number Data products and examples. Most popular products for Phone Number Data and data sets available on our platform include China B2B phone number – Chinese businesses by Octobot, IPQS Phone Number Validation and Reputation through IPQualityScore (IPQS), and B2B Contact Direct Dial/Cell Phone Number Direct Dial and mobile numbers for cold calling Real-time verified contact email and Phone Number by Lead for business.
How do I get my phone Number Data?
You can find phone number data from Emailproleads.
What are data types similar that are similar to Phone Number Data?
Telephone Number Data is comparable with Address Data; Email Address Data, MAID Hashed Email Data, Identification Linkage Data, and Household-Level Identity Data. These categories of data are typically employed to aid in Identity Resolution and Data Onboarding.
Which are your most popular uses for Phone Number Data?
The top uses that involve Phone Number Data are Identity Resolution, Data Onboarding, and Direct Marketing.
Let's say you're running a business selling strategy that demands you to connect with the maximum number of people you can. If your job is laid off for you, it can often be challenging to determine what to do. First, you should create your list of prospective customers and then save your call data in an electronic database.
Mexico Telephone Number Lists
Though you might believe that working with lists of telephone numbers and storing them in databases is all you need to launch a cold calling campaign, it's not the case. Since a telephone number database could contain thousands or millions of leads, along with important data points about each potential customer, It is essential to adhere to the best practices for a Database of telephone numbers. Methods to avoid becoming overwhelmed or losing important data.
To build a phone number database that delivers outcomes, you must start on the right starting point. It is possible to do this by purchasing lists of sales leads from a reliable, dependable company like ours. It's equally important to have the right tools to allow your team to contact the most people possible.
In addition to high-quality telephone marketing lists, we provide advice on the best techniques for targeting databases and dialer software that can make lead generation more efficient and less expensive over time. Our customer service representatives are ready to assist you.
Mexico Telephone Number Database Best Practices
After you've established the basis for success by acquiring high-quality lead lists and implementing dialers that can boost how many calls your team receives by up to 400 percent, you're ready to become familiar with best practices for your industry. By adhering to a list of phones and best database practices, you'll dramatically improve the odds that your team will succeed in the short and long term.
Mexico cell phone number list
Here are the best techniques for telemarketing databases that you should consider a priority to observe.
Get Organized
A well-organized Mexico mobile phone directory includes contacts organized according to phone country, postal, area, city, and province. By narrowing your calls to only one of the criteria, it is possible to incorporate new business information into your list, then sort and retarget top leads.
Mexico mobile number list
Create a strategy to manage your phone lists. Naturally, your organizational plan must be based on the purpose of your cold-calling campaign. Your business's goals will affect the traits your most promising prospects have. Make a profile of the most appealing candidate based on the plans for your marketing campaign. Make sure you make your leads list to ensure that the candidates who best meet your ideal profile of a prospect are first on your list of leads. List.
Mexico cellular phone number list
Determine Who Has Access to and edit your database
Your phone number list doesn't only represent an investment in money but also a resource that your team can use to increase sales. Although your phone number list is essential because you bought it, it's also advantageous due to the possibility that it can improve your bottom line. In this regard, you should think carefully about who has access to and control your database.
It is generally recommended to restrict the number of users who have access to your database to only those who use it to communicate with potential customers to achieve your campaign's goals. If an individual is not active with your marketing campaign, then there's no reason for them to gain access to your telephone number database.
It's also advisable to restrict access to the database you have created; it's best to allow editing privileges to people who require them. This generally means that you only give editing rights to agents that will be conducting cold calls. It will be necessary to modify the database to make changes to records and notes that could aid in subsequent calls.
Mexico phone number database
Create Your Database
Databases are knowledge centers that store information for sales personnel. They are vital to gain knowledge and share it with your sales staff. Even if it's just to keep call notes, callback databases can help your sales team to achieve maximum value and benefit from lists of telemarketing calls.
As time passes, your phone number list will likely expand and include more contact numbers and information on your customers. When you get recommendations from your current prospects or purchase leads lists, or either, it's essential to grow the size of your database to include as much data as you can to assist you in achieving your goals for the business in the near and far future and at every step in between.
4. Keep Your Database
Although you want your database to expand with time, you do not want it to contain obsolete or ineffective details. To keep your database from overloading with useless information, it's essential to maintain it regularly, including removing old records and updating your prospective customers with their contact details.
One of the most effective ways to ensure your database is to ensure that it doesn't contain numbers listed on the Do Not Call list. If you make a call to an address that is listed on a Do Not List, you could result in your business spending lots of money, perhaps even millions. With the free tools available online, think about scrubbing all your data against the Do Not Call registry at least twice yearly.
If you've learned the basics of a telephone list and best practices for database management, you can contact
Mexico mobile number database
Emailproleads.com now to receive the top-quality leads lists you need within your database. Mexico phone number database free download
Today, download the mobile phone/cell numbers directory of all cities and states based on the network or operator. The database of mobile numbers is an excellent resource for advertising and bulk SMS, targeting specific regions of people, electoral campaigns, or other campaigns. Before you use these numbers, verify the " Do Not Disturb" status in conjunction with TRAI. If it is activated, it is not permitted to use these numbers to promote your business.
Buy Mexico Phone Number Database
It's the quickest method of building an extensive list of phone numbers for your potential customers. Pay a fixed sum (per list, contact, country, or industry) and get every mobile number you paid for and have in your possession. You can then utilize them several times to reach out to customers to convince them to purchase their products or products. Doesn't that sound great?
Mexico phone number listing
Although it may seem like the fastest method of building a list of numbers, it's not the case. There are a lot of risks associated with purchasing mobile marketing lists which won't generate sales:
They're not well-targeted. It's impossible to be sure that every person on the bought phone lists will pay attention to the emails you've sent or your company worldwide.
Mexico contact number lists
It will help if you trust someone completely. When you purchase a mobile phone list, you'll need to be able to trust your seller about how active the numbers are. It's possible that the majority of the phone numbers you're buying are not current or relevant.
Blog
Mexico Phone Number Database  
All one needs to know about the Metaverse. Comprehensive Review of the Technology Singularity and the Virtual Ecosystem and Agenda for Research Agenda Mexico Phone Number consumer  database
Since the rise of the Internet in the late 1990s the world of cyberspace has been changing. We've created a myriad of virtual environments that are computer-mediated, such as video conferencing, social net-works virtual 3D environments (e.g. VR Chat) and augmented reality apps (e.g., Pokemon Go) and Non-Fungible Coin Game (e.g., Upland).  Mexico Phone Number Database   These virtual worlds, even though non-perpetual and not connected are bringing us different levels in digital change. The term "metaverse" has been coined in order to further aid in the digital transformation of each aspect of our everyday lives. In the heart of the metaverse is the concept of an fully immersive Internet as a massive unifying, permanent and shared world. Although the metaverse could appear to be futuristic, it is fueled by the emergence of technologies like Extended Reality, 5G, and Artificial Intelligence, the digital "big bang" of our cyberspace isn't far off. Mexico Phone Number  id list

This study paper is the first attempt at providing an integrated framework that analyzes the most recent metaverse development with regard to the latest technology and metaverse ecosystems and demonstrates the potential of a digital "big boom'. Technology is one of the catalysts for the transformation from the present Internet into the world of metaverse. Therefore, we analyze eight enabling technologies thoroughly including Extended Reality as well as Users Interactivity (Human-Computer Interaction), Artificial Intelligence, Blockchain, Computer Vision, Edge and Cloud computing and Future Mobile Networks. As far as applications go the metaverse ecosystem permits human beings to play and live in an autonomous, permanent and shared world. This is why we examine six aspects that affect users including Avatar Content Creation Social Acceptability, Virtual Economy Security and Privacy as well as trust and accountability. We also propose an outline of research priorities for the growth of the metaverse.
METAVERSE, a combination with the suffix "meta" (imply-ing the transcendence of) along with the term "universe" is a description of an imaginary synthetic world that is linked to physical reality. The term "metaverse" was first introduced in a work of speculative fiction titled Snow Crash, written by Neal Stephenson in 1992 [11. In this novel Stephenson describes the metaverse as an enormous virtual world that is akin with the real world where users interact with digital avatars. Since the first time it was introduced of the metaverse, it has been described as a computer-generated universe been defined using a myriad of concepts like lifelogging [2] as well as virtual space as a collective space [3], the embodied Internetor spatial Internet [4], a mirror-world [5], and an multiverse that allows for collaboration and simulation [66. In this article, we explore it as a virtual space which combines digital and physical reality and enhanced by the convergence between technological advances like the Internet and Web technology, and Extended Reality (XR). According to Milgram and Kishino's Reality-Virtuality Continuum [7], XR blends physical and digital in various ways, e.g., augmented reality (AR) and mixed reality (MR) and VR. (VR). The metaverse scene of Snow Crash projects the duality of the real world as the digital environment. The metaverse is where all users are the avatars of their own as a resemblance to the physical self of the user and can experience a different life in a virtual reality which is a metaphor for the reality of the user. Mexico Phone Number  id list
In order to achieve this duality, the evolution of metaverse must undergo three phases, which are (I) digital twins (II) digital natives (III) and (III) coexistence between physical and virtual reality, or more specifically, the surreality. Figure 1 shows the connection between the three stages. Digital twins are the term used to describe high-quality, large-scale digital models as well as entities that replicate within virtual worlds. Digital twins mirror the physical properties that their counterparts in physical realitythat includes the object's movements, temperature, and even functions. The connection between physical and virtual twins is established by their information [99. There are a myriad of applications available including computer-aided design (CAD) for the design of products and building designs Smart urban planning, robotic-powered industrial systems that use AI, dangerous operations [10] -[14and so on. After having a digital representation of the physical reality the next step is the creation of native content. Content creators, often represented by avatars, participate in digital creations within the virtual worlds. These digital creations could be connected to physical counterparts, or only exist within the digital world. In the meantime connected ecosystems, which include economics, culture laws and rules (e.g the data ownership) as well as social norms can help support the digital creations [15The digital creations can be supported by social norms, laws, and regulations [15. These ecosystems are similar to our real-world norms and rules, which support the creation of physical products and intangible information [1616]. But research into such applications is in an early stage, with a focus on the initial contact point with users, which includes methods of input and an authoring system to create content [17]-[2020. In the final phase the metaverse will be an autonomous and permanent virtual world that coexists and interacts in conjunction with physical reality, with a an incredibly high degree of autonomy. In this way, avatars, which are human beings physically and virtual worlds, are able to engage in heterogeneous actions in real-time, accompanied by a vast number of concurrent users across multiple virtual worlds9. The metaverse is able to provide interoperability between different platforms that represent diverse virtual worlds i.e. it allows users to make content and distribute them over virtual universes. For instance, a person could create content on games, e.g., Minecraft1 and then transfer the content to another game or platform, e.g., Roblox2 and have a consistent personal identity, and experience. In addition the platform is able to connect to and interact with our physical world using different channels, including user's data access via head-mounted display or headsets for mobile devices (e.g. Microsoft Hololens3), contents such as avatars, computer-generated agents in the metaverse, and interact with robots and smart devices to mention some. Mexico Phone Number  database free
Mexico Phone Number mailing lists
In light of the many different theories that computer technology has created in the universe(s) as mentioned earlier it could be argued that we already exist within the realm of metaphysics.  Mexico Phone Number Database   But this is not entirely accurate and we will examine a few examples to support our assertion in light of the Mexico Phone Number consumer  database three-stage roadmap for metaverse development. Its Earth 3D Map 4 gives pictures of the real world however it does not have physical properties apart from GPS information. On the other hand, social networks permit users to create content, but only restricted to photos, text and videos, with the limited possibility of engagement from users (e.g. liking the post). The video games are becoming increasingly impressive and realistic. The players can experience stunning graphics that incorporate physics into the game, e.g., Call of Duty: Black Ops Cold War and Call of Duty: Black Ops Cold War, which provide the feeling of real-world which resembles real life in stunning detail. A stunning illustration of an 18-year-old digital universe, Second Life5, is considered to be the most popular user-created 3D Universe. Users can create and design their 3D environment and experience an immersive virtual world. But, video games aren't interoperable between them. The emerging platforms that leverage virtual worlds (e.g., VRChat6 and Microsoft Mesh7) offer enriched environments that mimic virtual spaces for gatherings with friends and online meetings. But, these virtual environments aren't permanent they are only available after gatherings and gatherings. Virtual objects used in AR game (e.g. Pokemon's Go8) have been likewise linked to physical reality, but without referencing any principles that the twins have digitally. The gap is significant between the cyberspace of today as well as the metaverse. Both the x and y-axes display super-seding relationships: Left-to Right (e.g. Text Images) as well as Bottom-to-Top (e.g. Write as well as Write (RW) Personalisation). The x-axis represents diverse media in the order of richness in information [21] derived from text, audio, image gaming, virtual worlds and virtuality (AR/MR/AR following Milgram as well as Kishino's Reality-Virtuality Continuum [7]) and, eventually the physical world. The y-axis depicts the user's experience on a spectrum between the transient (Read and Write RW) and permanent (Perpetual, Perpetual,). We provide various examples to demonstrate this superseding relationship on the y-axis. On the Read & Write level, the user experience doesn't change as the user. When an individual sends an SMS or calls Zoom the experience is the same as their previous experiences and the experiences of all other users. Through personalisation, users are able to benefit from their personal preferences and explore the internet such as Spotify or Netflix. To the next stage users are able to actively participate in the creation of content, e.g., Super Mario Marker lets gamers create their own custom-designed level of play level(s). When a substantial amount of records for user interaction remain in cyberspace within the context of personalisation as well as content creation it becomes an online community. But, to the most of our knowledge it is rare to find real-world applications that have reached the top of the range of duality and continuous. Mexico Phone Number  id list
To create the metaverse, other technologies beyond the internet and social networks, gaming virtual environments and gaming must be considered. The rise of AR and VR as well as high-speed networks, edge computing , artificial Intelligence and hyperledgers (or blockchains) are the foundations for the creation of the universe. As a technology point perspective, we can discover the core elements of the metaverse and their technological uniqueness. This article examines the current technologies and technological infrastructures in order to provide a crucial lens to build the metaverse, which is characterized by continuous, Mexico Phone Number  id list
shared as well as concurrent 3D virtual worlds that are merged into a virtual reality. The value of this piece is in three ways.
We propose a technology-based framework for the meta-verse. It can be used to create the metaverse.
In reviewing the latest technologies that are enabling the evolution that are part of the Metaverse including cutting-edge computing (XR), edge computing as well as artificial intelligence the report highlights the gap between modern technology and the demands to reach the metaverse.
We offer research challenges and potentialities based on our study, setting an avenue to the final levels of the metaverse.
The survey is the first attempt to provide an extensive overview of the metaverse that includes both the ecosystem and technology dimensions. Figure 3 is a summary of the paper that is part of the survey. Mexico Phone Number  database free
Mexico Phone Number  lists
In the context of the specialized topics in the context of ecosystems and technology. the terms used in the respective subjects reflect the main issues that are discussed in the survey paper. In the next section we will first outline our purpose through a review of the previous survey(s) and relevant studies, and put our review article within Section II. We then outline our metaverse framework taking into account both the technological and ecosystem aspects . Mexico Phone Number consumer  database6

To comprehend the vast array of research studies that are currently being conducted on the metaverse we chose to examine the relevant literature from 2012 until 2021 (i.e. the ten years). The first time we conducted our search, we employed the search phrase "metaverse" within the titles, abstract, or in the text of the article. We focused our search on a few principal sources of research of high-quality on immersive environments such as VR as well as AR. (ACM Chi) and the ACM CHI Conference on Human Factors in Computing Systems; (IEEE ISMAR) IEEE International Symposium on Mixed and Augmented Reality; (IEEE VR) IEEE Virtual Reality conference; (ACM VRST) ACM Symposium on Virtual Reality Software and Technology. We only obtained two reliable outcomes from two of the primary databases, ACM Library and IEEE Xplorer, i.e., one complete article on the creation for artificial moral agents was published in CHI [23]; and a poster that dealt with collaboration among multiple users for scientists in gamified settings that was published in VRST [24and 24. Since the criteria used to the first round of literature searches produced only a handful of qualified research articles Our second attempt was to open the criteria of searching for papers that have the same keyword of'metaverse and'metaverse' regardless of publishing venues. The two main databases of ACM Library and IEEE Xplorer yielded 23 and 24 entities respectively. We then only included research articles that were written in English and excluded demonstrations book chapters, posters, and short papers. and articles were published as courses, workshops or lectures, opinions, interviews, columns and even invited talks. when the abstracts, titles and keywords of the articles didn't provide clear reasons for their exclusion We read the complete article and summarized the 30 remaining articles in the next paragraphs. buy Mexico Phone Number database online
In the beginning, we can see several systems solutions and architectural strategies to address scalability issues in the metaverse. These include taking care to balance the workload in order to achieve a lower response times within Modern Massively Multiplayer Online Game (MMOGs) [25Unsuper-vised transfer of models created in 3D in the real world and the metaverse [26], High-performance computing clusters to run huge-scale virtual worlds [27], studying online forums that are used for criminal activities (e.g. trading stolen data and items) on virtual realms (28), investigation of novel techniques for spatialization and composition in virtual 3D space in the context of multiplayer scenarios [29], regulating games that are created by users [30], improving the interoperability and integration of the vastly different virtual worlds within the metaverse [31and redistributing the net-work throughput in virtual environments to improve the user experience by incorporating avatars into virtual environments [32of the use. Mexico Phone Number Database   
Then, we come across three papers that propose methods for interaction with users to facilitate interaction between physical and virtual worlds. Young et al. developed a technique to interact with users to use high-fiving gestures which are synchronised with both virtual and physical settings [33]. Vernaza et al. suggested an interactive system to connect the metaverse and real-world environments using devices that are smart and tablets [3434. Next, Wei et al. developed user interfaces to allow the personalisation of virtual character characters within virtual realms. buy Mexico Phone Number database online
Thirdly, the study of user actions in the metaverse also receives some interest in the academic community. The well-known clustering methods can help to comprehend the avatar behavior in virtual worlds [36] as well as the textual content that is created in a variety of virtual worlds [3737. The metaverse could connect users with human-like animated objects a fascinating study by Barin and co. [38] examines the crash of high-performance drone racing in the first-person perspective on VR headsets. The conclusion of their research suggests that physical limitations such as resistance to air and acceleration will not be the main focus of the drone-user interaction in virtual worlds. The user interface design could hinder the user's response times, which could lead to the main causes for crashes. Mexico Phone Number Database   
We then discuss the many diverse scenes in virtual environments, including virtual museum [39], historical Chinese cities [40and even virtual laboratories or classrooms [41] to [4444. We can see that existing virtual spaces are generally regarded as collaborative learning spaces where humans are able to complete tasks in a group, based on various topics like learning about the environmental IoT [41] and teaching calculus [44avatar designs, the use of typographic art in virtual environments [45and 46in promoting awareness of the environmental impact of Agriculture [47and presenting Chinese cultural traditions [40as well as presenting Chinese culture [40]. Mexico Phone Number  database free
Mexico Phone Number 
We also present surveys that we found in our collection of research papers. There is only one complete survey article as well as two mini-surveys along with three papers on position [48, [49] are available. The long-form survey by Dionisio and colleagues. [50] concentrates on the development of the metaverse and consequently, discusses four aspects of realism: accessibility, interoperability and scaling. Two mini-surveys examine the present headsets and applications to allow user interaction in virtual environments, aswell different artistic methods to create art in VR [515253]. Concerning the position papers, Ylipulli et al. [49] advocate frameworks for design that can be used to create future hybrid cities, and the intertwined relationships among 3D virtual towns and their tangible counterparts. A different conceptual framework defines instance types within the metaverse, taking advantage of the classical Vitruvian concepts in the form of Utilitas, Firmitas, and Venustas [53[53]. In addition, since the metaverse is an open and public space that is shared in virtual environments, users' privacy concerns in these new areas have been addressed in [48The article [48] discusses privacy concerns in the metaverse. Mexico Phone Number consumer  database
Since we can only find a small amount of studies that focus on the metaverse, we believe the metaverse as only beginning to emerge. Therefore, more research efforts must be widened in the design and construction of the metaverse. Instead of deciding on subjects randomly instead, we concentrate on two crucial aspects: the ecosystem and technology, with the following explanations. The first is that technology is the key element in shaping the metaverse. The timeline in Figure 4 shows the progression of the metaverse's growth. The metaverse has seen four changes from text-based interactive games virtual open worlds Massively Multiplayer Online Game (MMOG) immersive virtual worlds that are accessible via smart phones and wearables, up to the present state in the world of metaverse. Each change is triggered by the advent of new technology , like the advent of the Internet 3D graphics, internet use at-scale, and hyperledger. It is evident that technology act as catalysts to enable these transitions in cyberspace. buy Mexico Phone Number database online
In reality the research community is in the process of exploring the metaverse's evolution. It is possible that new technologies could open up new aspects of the metaverse and propel virtual worlds towards the perception of a virtual universe. This is why we seek to connect various new technologies that can be beneficial to the advancement in the world of metaphysics. After analyzing the potential of various new technologies gaming-based metaverses could offer a wide range of possibilities, and could eventually lead to virtual worlds that are similar to that of reality, based on the three-stage metaverse that is discussed in the Section I. Our research paper, therefore will propose the design of metaverse ecosystems that are based on the real world. real world. The current literature focuses on a few issues, such as privacy of users [4848]. It is essential to present a an all-encompassing overview of the metaverse's ecosystem Our article fulfills the purpose. Mexico Phone Number Database   
Before we start with the discussion of technologies and the ecosystem issues within Section III we discuss the interconnected nature in the metaverse. The survey therefore encompasses fourteen different topics related to metaverse. Researchers, technical experts and computer scientists can be aware of the most recent technology, issues and research opportunities creating how the world of tomorrow will develop. This article explains the connection between the eight technological topics that we covered, and we tried the best we could to illustrate their connection. On the other hand economics, social scientists as well as avatar and content creators and digital policy makers and government officials can comprehend the six essential building blocks to build the metaverse's ecosystems and the ways that emerging technologies could impact both the physical and the virtual worlds. Additionally, other players who are already involved within the realm of the metaverse possibly in the context of game-based changes, can see our piece as a reflection of the times when technological catalysts drive the development of the metaverse and possibly the "Digital Big Bang".
FRAMEWORK Mexico Phone Number  database free
Mexico Phone Number  database
Due to the multidisciplinary characteristics of the Metaverse this section is designed to clarify the relationships between the fourteen specific areas that are categorized under two major categories: ecosystems and technologies prior to moving on to discuss each of the focused area(s). Figure 5 illustrates the focused areas that fall under both categories, in which technology is a part of the metaverse and its ecosystem in a massive application  marketing database Mexico Phone Number.
In the technological dimension, i.e., the eight pillars that make up the metaverse, humans are able to access the metaverse using the extended realm of realities (XR) and other methods of interaction with users (e.g. manipulation of the virtual object). Computer Vision (CV) as well as Artificial Intelligence (AI) and blockchain and roboticsor Internet-of-Things (IoT) are able to work together with the user to manage different activities in the metaverse via user interaction and extended reality. Edge computing is a method of improving the performance of apps that are sensitive to delays and bandwidth-hungry by managing your local source of data processing data that is available on devices that are on the edge, and cloud computing is widely recognized for its scalable computing capability and capacity for storage. Utilizing both cloud-based and edge-based applications can create synergy that can improve the performance of applications and consequently the user experience. Edge devices and cloud-based services that have advanced mobile networks can help aid in the development of AI, CV robots, IoT and other technologies and can be incorporated into the right hardware infrastructure. Mexico Phone Number  database providers
The ecosystem describes an entirely independent and meta-sized virtual universe which mirrors reality. Humans living within the physical realm can influence their avatars via the XR technique and user interaction for various activities collectively like the creation of content. Thus, virtual economy is a natural result of these things happening that exist in the world of metaphysics. We look at three distinct areas of social acceptance, security and privacy, in addition to transparency and trust. Similar to the social system in real life, the content creation and the virtual economy must be in line with the norms of society and laws. In particular, creation in the virtual economy must have ownership protection as well as the results of such productions are expected to be accepted by avatars (i.e.,human users) in the metaverse. Human users should be able to trust that their actions aren't exposed to security and privacy dangers. Mexico Phone Number Database   
The format of the paper follows. Based on the framework we propose we will review 14 key elements that are crucial in the creation of the metaverse. We start by discussing the technological aspect , namely the XR (Section IV) User interaction with XR as well as the ubiquitous user interactions (Section V) robotics, IoT (Section VI) Artificial Intelligence (Section VII) Computer imaging (Section IX) hyperledgers that support different user behaviors and the emerging economy in the market for the metaverse (Sec-tion VIII) Edge computing (Section X) and the next network that will meet the huge demands for the world of metaverse (Section of XI). In relation to the ecosystem created based on the mentioned technologies, we will first look at the main actors in the metaverse. Mexico Phone Number  database providers
avatars of human users in SectionXII. We then discuss creation of content (Section of XIII) and the virtual economics (Section XIV) and the related social norms and rules social acceptance (Section XV) the privacy of security and data (Section XVI) and trust and accountability (Section of XVII). In the final section, Section XVIII addresses the main challenges to developing the metaverse, and outlines the major research agenda for driving the Digital Big Bang in order to create a more unified spatial, shared and collaborative space online. Mexico Phone Number Database   
The concept was derived from Milgram as well as Kishino's Reality-Virtuality Continuum [7], the most current continuum has also added new branches of alternate realities that lean towards physical reality [54], specifically MR [55] as well as futuristic holograms, similar to the digital objects featured on Star Trek. Star Trek franchise [56]. The diverse categories of the continuum permit human beings to explore the metaverse by experiencing different alternate realities in both the digital and physical worlds [57]. But, we have restricted our focus to four main types of reality that receive lots of interest from academia and industrial sectors [58]-[6060]. This section begins with the well-known field of VR and then moves on to the new areas related to AR and its more advanced variations, MR and holographic technologies. This section also functions as an introduction into the process of XR connects virtual and physical environment. Mexico Phone Number business  database free download
Mexico Phone Number  listing
Virtual Reality (VR)  marketing database Mexico Phone Number
VR has the most prominent characteristics of completely synthetic images. Commercial VR headsets are a standard way of user interaction such as head tracking and tangible controllers [6060. In this way, users are immersed in completely virtual worlds, and interact with virtual objects using interaction methods. Additionally VR is referred to as the 'furthest point from reality in Reality-Virtuality Continuum' [7]. The users using VR headsets are required to focus on the virtual worlds which is why they are separated from physical reality [5556. In the same way, those in the metaverse can create content within the digital twins. Today commercial virtual environments allow users to create content, e.g.,
VR painting11. The exploration of the user's capabilities is possible through the interaction of users with virtual objects in an environment that is virtual such as changing the form the shape of an object or creating new art objects. Multiple users in these virtual environments are able to collaborate with one another in real-time. This is consistent with the clearly defined specifications of virtual environments. They require an underlying perception of spatial space sense of physical presence sense of the time (real-time interaction) and a means for communication (by gesture or text, voice and so on. ) as well as a means to exchange the information of objects and modify them [61]. It is vital to understand that all users in a virtual universe, i.e., a subset of the metaverse should have the same information observed from other people. Users are also able to communicate with one another in real-time and consistent ways. That is, how the users will perceive the virtual objects as well as the collaboration among users in a shared space are one of the key elements. In the final phase of the metaverse the users who are in a shared space must work together with any additional features or interactions from their physical counterparts like AR or MR. The fundamental element of creating the metaverse is to create multiple virtual shared spaces, is to integrate the actions that are simultaneous, between all the avatars, objects representing their users, as well as the interactions between them, e.g., object-avatars or object-objects and avatar-avatars. Each of the processes involved in virtual environments need to be synchronised and reflect the changing states/events of the virtual space [62]. But managing and synchronising events and states that are dynamic at a large massive scale can be a daunting task in particular when considering infinite concurrent users who collectively interact with the virtual object and communicate with one with no reasonable latency which could adversely affect user experience. Mexico Phone Number  database providers
Augmented Reality (AR) Mexico Phone Number Database   
Moving beyond the traditional virtual worlds, AR delivers alternated experiences for humans in their surroundings. It concentrates on the improvement of our physical environment. Theoretically, computer-generated virtual content could be presented using diverse perceptual information channels including audio and visuals, as well as smell and haptics [63]-[6565]. The initial generation of AR frameworks for systems only focus on visual enhancements. These are designed to organize as well as display overlays of digital images that are superimposed over our physical environment. As demonstrated in early work from the early 1990s A large, see-through display did not take into account mobility of the user that required users to engage with text and 2D interfaces using tangible controllers while in a sitting position. Mexico Phone Number  database providers
Since the beginning of work major effort has been undertaken to enhance the user's interaction with digital elements in AR. It is crucial to remember that digital entities, possibly from the metaverse, overlayed on top of the physical surroundings of the user will allow humans to combine the actions simultaneously (analogue and VR). Therefore, ensuring seamless and effortless user interaction with these digital objects in AR is among the most difficult tasks, connecting human users who are physical world with the metaverse [65It is important to note that the metaverse may be a source of interaction for humans [. The freehand interaction techniques, which are shown in many science fiction films, such as minority report12, provide intuitive and user-friendly interfaces for AR user interaction [58The following examples illustrate the user interfaces that are ready-to-use. The well-known freehand interaction method called Voodoo Dolls [67is a system-based solution where users use two hands to select and interact with the virtual objects using pinch gestures. HOMER (68) is a different kind of interaction tool for users that uses ray-casting to create a trajectory of a virtual hand, which indicates the AR objects to be chosen and then manipulated. Mexico Phone Number business  database free download
Mexico Phone Number  leads
Furthermore, AR will situate everywhere in our daily environments by, for example, noting directions when in a new location and identifying objects controlled by the contexts of users [69]. In this way, we could think that the metaverse, through AR is going to be integrated into our urban  marketing database Mexico Phone Number surroundings and digital entities will be visible in clear and tangible ways over the top of a variety of physical objects found in urban zones. That is, users using AR operate in physical world, but also connect to their counterparts from the metaverse. This requires significant effort in the fields of detection and tracking in order to connect the virtual information to the exact location in the actual environment [70-73The same is true for the physical environment [70-[73]. More details on this is available in the Section IX. Touring Machine is considered as the first prototype for research that lets users explore AR outdoors. The prototype is comprised of computer hardware as well as the GPS unit that has been incorporated into the backpack, along with an on-head display that displays maps and navigational information. Users who use the Touring Machine can interact with the AR map by using a hand-held stylus or a surface that is touch-sensitive [74]. However, recent AR headsets have made amazing
improvements, especially in terms of mobility. Mexico Phone Number address lists
As the final stage in the metaverse, which will connect the physical world as well as its digital twins. humans everywhere who are physically present can interact with avatars and other virtual objects that reside in both the metaverse as well as the MR in physical environments. i.e. that both the virtual and physical worlds continuously interact with one another. It is essential to allow people to communicate with virtual entities in a broader way. But, most of the current metaverse lets users interact with keyboards and mice that do not accurately reflect the movements of the avatar. Furthermore, these large keyboards and mice aren't specifically designed to facilitate mobile interaction and, consequently, force users to remain in sedentary positions (e.g. sitting) [58]and [69[69]. Mexico Phone Number Database   
While freehand interaction is intuitive because of the use of barehanded techniques [58] and can further facilitate the ability to manipulate objects and point them [99], the majority of freehand interactions are based heavily on computers and computer vision (CV) methods. Therefore, precise and real-time recognition for freehand interactions is technically de-manding. even the most basic mid-air pointing demands adequate computational resources [100100. Insufficient computational resources could cause delays to user actions and thus impact your user's experience101.
Beyond CV-based interaction strategies researchers search numerous input methods for complex user interaction such as the optical [102] IMU-driven Pyroelectric Infrared [104] electrical [105], capacitiveIMU-driven interactions [103IMU-driven user interactions [103. These alternative modes of interaction can be used to be able to capture user activity and interact with digital entities of the metaverse. Mexico Phone Number address lists
We present a selection of works to demonstrate mobile input methods using alternative input modes, which are as follows. The first is that human user could be the most practical and easy-to-use interface surface, referred to as body-to-body interaction [58for short. For example, ActiTouch [106] owns a capacitive touch surface connected to the user's forearm. The electrodes inside ActiTouch transform the body of the user into a large input surface, meaning that users are able to tap on their body to interact with other participants across various digital worlds. A similar method [107] has enriched the range of input commands in which users could interact with menus, icons and other virtual objects using AR overlayed onto the arm of the user. In addition, on-body interactions could be used to facilitate interpersonal interactions that allow social touch remote [108], [109(108, 109). The use of on-body interaction can improve communication between humans and avatars. The most recent technologies for body-based interaction illustrate the trend towards shrinking the size of devices, which ranges between a palm [110]-[112up to a fingertipFingertip [113]. The user's interaction, as a result will be less obvious as opposed to the previously mentioned finger-to-arm interactions. However, the fact that you can search for different input options is not a sign that CV-based techniques don't work. Combining alternative input modalities and CV-based techniques allows for both a natural user interface and the ability to handle complex or time-sensitive inputs from users [58]. For example, a CV-based approach is a perfect complement to IMU sensors. The CV-based approach determines the location of the virtual objects that users hold in mid-air. IMU sensors allow for precise and subtle control of the virtual object [103The IMU sensors allow for precise and subtle manipulation of virtual objects [103. Mexico Phone Number business  database free download
Mexico Phone Number  Profile
Instead of using sensors to our body, a different option is known as digital textile. Digital textiles incorporate novel materials and conductive threads within regular fabrics, allowing interaction between users using 3D and 2D users interfaces (UIs). Research prototypes like PocketThumb [114 or ARCord [115] transform our clothes into interfaces for users that interact with digital entities in MR. PocketThumb [114] is a smart fabric that can be placed in the front pocket of a trouser. Users can use tapping and swiping on the fabric to perform interactions with the user, e.g., positioning the cursor when performing pointing with 3D virtual objects that are available in MR. Additionally, ARCord [115] is a cord-based garment that can be tucked into the jacket. Users can use the cord to select menus or perform casting rays onto virtual objects in different virtual environments. buy Mexico Phone Number  database
It is remarkable that technology giants have poured money into this area to ensure the future of mobile inputs. For instance, Google has launched the Jacquard project [116] which seeks to make smart wovens at a reasonable cost and on a huge size. In the end, the smart woven is able to blend with everyday clothes such as trousers and jackets and allow inputs from anywhere and at any time. Although we cannot discuss all types of mobile inputs due to limited space, the research community is searching for more natural, more petite, subtle and unnoticeable interfaces for mobile inputs and alternative input modals in XR, e.g., Electroencephalography (EEG) and Electromyography (EMG) [117], [118]. Mexico Phone Number address lists
Innovative Human Visions via Mobile Headsets Mexico Phone Number Database   
Mobile headsets, as described in Section IV-B possess significant advantages like the ability to align views between virtual and physical reality and mobility for users, which is an emerging medium for displaying virtual content across the globe [96]. Since VR mobile headsets are able to keep humans from physical reality [60] and their potential risks in public areas [119]. In this article, we look at the most current AR/MR headsets which are specifically designed to integrate virtual and physical content in physical environments. Mexico Phone Number address lists
The user's experience in the metaverse is constrained by the limited field of View (FOV) for AR/MR headsets for mobile devices. A distorted FOV could negatively impact our user's experience as well as usability and even task performance [80120and [120]. Mobile headsets for MR/AR typically come with FOVs less that 60°. The FOV that is available on mobile headsets is significantly smaller than the standard human eye. For example, the FOV may be as large as the size of a 25-inch LCD 240cm away from the view of the user on low-definition headsets like Google Glass. The first version of Microsoft Hololens displays a 30x 17-degree FOV. It is similar to the 15-inch display that is about 60 centimeters away from the user's view of self-importance. We believe that the limited view will eventually be resolved through the development of display technology, for example, the second version of Microsoft Hololens owns an enlarged display that measures 43 x 29 degrees FOV. Additionally, the heavy spectacle frames that are included on MR headsets, like Microsoft Hololens could block the user's peripheral vision. This means that users lessen their awareness of imminent dangers and critical circumstances [121]. Therefore, other forms of technology like contact lenses can reduce the negative effects of contact lenses. An example of an AR display using the shape of a contact lenses [122], while providing low-resolution images for users, could give virtual overlays e.g. left, top, down right, and top directions when performing navigation tasks. Mexico Phone Number Database   
The remainder of the article discusses issues of design when presenting virtual objects via mobile headsets and how to harness the human perspective within the metaverse. The first approach is to use the user's peripheral visual field [125] which originally was designed to spot hazards, avoid potentially dangerous situations and track foot movements across a range of motorized activities, e.g., walking or running, driving, and other sports [126]. When combined with other feedback signals like haptic and audio feedback, the user can feel the virtual entities at a higher resolution [125]. Recent research also demonstrates this strategy of design by showing digital overlays on the edges areas of FOVs in mobile headsets for MR/AR [75 [80] [127] and [128The overlays are paired with other feedback cues like audio and haptic. The overlays that are displayed in virtual reality at the edges of the FOVs can result in practical applications like directions for navigation that are straight, left and right in the navigation process using AR Maps [80]. The main benefit of such design is that overlays displayed on the user's peripheral visions closely match the activities of locomotives. In this way, the users are able to concentrate on other things within the physical world without being interrupted by virtual entities in the metaverse. It is crucial to remember that additional factors must be taken into consideration when providing virtual overlays in user's visual field including lighting, colour [129] as well as readability, content legi-bility [130size, style [131 visually fatigue (132), and movement-driven shakeiness [133motion-driven shakiness [133]. Additionally, information overload could make it difficult for users to find relevant information. Thus, a well-designed design of content volume and places (Figure 8.) is essential to improve the effectiveness of showing virtual overlays derived from metaverses [123 [124] [134] and [135and [135]. Mexico Phone Number business  database free download
Mexico Phone Number business database
Important role of Feedback Cues buy Mexico Phone Number  database
In addition to the methods of input and output The feedback from the user are another crucial aspect for user interaction with the metaverse. This idea using the basic aspects of 3D virtual worlds, which is the interaction of  Mexico Phone Number Database   users with virtual buttons [136]-[138(136-138). In addition to the previous discussions virtual environments offer highly adaptable and real-world environments [139]. However, the quality of the experience and the perception of realism depend on the design and layout of the user feedback signals (e.g. audio, visual, and feedback via haptics) [140and. The main distinction between touchscreens as well as virtual environment is the fact that touchscreens provide haptic feedback when a user presses the touchscreen, which improves the user's responsiveness and performance [141and 141. The absence of tactile feedback when using virtual environment could be compensated through a variety of simulation methods [142], including virtual spring [143and redirected tool-mediated manipulation [144] stiffness [145] and object weighting [146]. When using simulations of haptic cues, users can link the virtual overlays (of their button) to the actual representations for the actual buttonsand 147]. Also, the haptic feedback is not just is able to work with audio and visual cues it also serves as a enriched signal for users when they perform virtual touch (or even during the interaction) using virtual overlays within the
metaverse [148The metaverse is a place where virtual overlays can be accessed. Furthermore, the feedback signals should be based on the principles of mobility of users as stated in the Section V-A. The current research shows a variety of forms of exoskeletons, such as [149] ([150 gloves [151] [152], finger addendum [153],Smart wristbands [155], and other devices, by examining diverse mechanisms like air-jets [156and ultrasounds [157] to [159and lasers [160and [161[161]. Additionally, the complete classification of mobile-based haptic gadgets can be found in [162]. Mexico Phone Number database for sale
After compensating for the lack of feedback from haptics within virtual worlds, it's crucial to make the most of various feedback cues, and to create multiple-modal feedback signals (e.g. auditory, visual and tactile) [163in order to enhance user experience [164], user response time [143], the task accuracy [140] ], [165], and the effectiveness of virtual object acquisition]and [165] and other virtual environments. Also, we think of inclusiveness as an additional advantage of incorporating haptic feedback into the virtual world, i.e. those with visual disabilities [166]. Since the previous studies on multi-modal feedback cues don't look at the new enriched in-stance as a way to be used in various scenarios within the metaverse it is important to investigate the interaction between feedback modalities further and also introduce new modalities like smell and taste [63].
Telepresence
The information in the earlier paragraphs could be seen as a stimulus to enable seamless interaction between users and virtual objects and other avatars of humans. To achieve this it is necessary to think about the possibilities of using these stimuli, which can pave the way towards telepresence in the metaverse. In addition to the creation of robust haptic devices The synchronization of these stimuli is a problem. Based on the Weber-Fechner Law which defines "the minimum gap in time between stimuli" so that the users feel that the two stimuli can be distinguished. This is why researchers employ the methods that are based on Just Noticeable Difference (JND) to measure the required minimal time interval [169The 169. In light of the advantages of incorporating the haptic feedback into virtual environments as described in Section V-C. The stimulations haptic should be dealt with independently. Therefore, the transmission of an entirely new type of haptic information can be successfully dealt with by Deadband compres-sion strategies (60 percent reduction in bandwidth) [170170. This technique is designed to provide tactile feedback to the skin and control the JND for the purpose of ensure that the user is able to perceive distinct feedback from haptic. Mexico Phone Number database for sale
The network requirements for the delivery of haptic signals is another major problem. The 4G technology currently in use cannot even afford AR as well as VR applications. But managing and delivering immersive haptic rendering to allow users to feel the real-world realism of virtual worlds in a limited manner is not easy with the existing 4G network. While the 5G network has low jitter, low latency and high bandwidth, haptic devices, which are regarded as a form of machine-type communications, might not be able large-scale interactivity with users through the design of the 5G networks that are specifically designed for machine-to-machine communications [172] (More details are available in Section VI. Additionally, haptic mobile technology are designed to support users' all-day activities, anywhere in the world when the capacity of the network meets the above requirements. Therefore, the next major challenge is to address the limitations of energy and computational resources available on smartphones [101]. Apart from reducing the algorithmic complexity of the haptic rendering the most immediate solution is shifting these computational tasks based on haptics to devices that are more nearby, like cloud servers or edge devices. Further details on advanced networks and cloud computing and edge computing are accessible in Section XI and X, respectively. Mexico Phone Number Database   
While we anticipate that technological developments in electronics and wireless communication technologies will enable real-time interaction within the metaverse, network requirements will become very demanding if the metaverse were to provide an unlimited number of concurrent users. In turn, the network's latency can hinder the efficiency of these stimuli and, consequently, the feeling of realism. In this regard an idealistic concept of Tactile Internet is coined by Fettweis [173], who proposes a overhaul of the core for the Internet to reduce the negative impact of latency and create ultra-dependable tactile sensors for objects that are virtual within the virtual world [174] to[176The concept of Tactile Internet is based on the idea that there are no limitations to. Particularly, 1 milliseconds is the expected maximum delay of Tactile Internet, which facilitates real-time feedback via haptics to aid in different tasks during presence of telepresence. It is essential to realize that network latency isn't the only cause. Other latency sources can be caused by device, i.e., on-device latency [178] [179[178], [179]. For example, the glass-to-glass delay that represents the round-trip delay between a video recorded by a smartphone camera an overlay of virtual reality that appears on a smartphone's screen it is 19.18 ms , or 180 milliseconds which is far more than the ideal value of 1 milliseconds in the Tactile Internet. The aggregation of latency may affect the user's perceptions regarding virtual environments within the metaverse [178and 178. This is why we are calling for more research in this field to create an omni-directional and realistic interaction [167] with different entities in the metaverse. Mexico Phone Number  database free download
Mexico Phone Number customers database
INTERNET-OF-THINGS (IOT) and ROBOTICS buy Mexico Phone Number  database
As per Statista [181In 2025 the total number of IoT connected devices in the world will be 30.9 billion. This is an increase of nearly 13.8 billion anticipated in 2021. In addition, the variety of interaction options is increasing. Many observers believe that combining IoT and AR/VR/MR might be a good fit to create multi-modal interactions that can create compelling user experiences especially for users who are not experts. This is because interaction systems can integrate the real-world context of the agent with immersive AR-based content [182182. In line with our specialized discussion of the metaverse this section is focused on virtual worlds that are part of the range of extended reality i.e. data management and visualization, as well as human-IoT interface. We will then discuss the impact that XR on IoT autonomous vehicles and robotics/drones. Then, we identify the issues that are emerging. Mexico Phone Number Database   
Human-IoT interactions using VR/AR/MR
The increasing availability in the field of intelligent IoT devices within our everyday environments provides opportunities for new services and applications that could enhance our lives. But, small-sized IoT devices typically do not have an interface that is tan-gible for optimal interaction with users [183for example]. Digital entities within the umbrella of XR are able to compensate for lack of interaction elements. Particularly, those with transparent displays are able to see the XR interfaces from the air [184and. In addition, some heavy robotic arms due to the limitations of design, would prefer to be controlled by users via devices via remote control, and in this case, XR is used as an on-demand controllerIt is also a controller on demand [185]. Users can eliminate physical controllers since it is not possible to carry an array of controllers to many IoT devices. Virtual environment (AR/MR/XR) offer the advantage of visualising invisibly occurring instances as well as their functions like WiFi [186] as well as user personal information [187and user personal data [187]. Additionally, AR can visualise the IoT data stream of smart speakers and cameras to users, thereby giving users an understanding of the risk when they interact with IoT devices. In this way, users can manage their IoT data using AR visualization systems [187]. Mexico Phone Number database for sale
There are a variety of fundamental principles to classify these AR/VR/MR-controlled IoT interactions systems. Figure 10 illustrates three different models that are classified by the size and type of created AR content. Mid-air icons, menus and virtual 3D objects permit users to operate IoT devices using natural gestures [171The models are based on the category and scale of the rendered content [171. Figure 12 provides four models that correspond to the ability to control the IoT device as well as the entity that is identifier. Virtual overlays within AR/MR/XR are able to help in data presentation and interface with humans with IoT. Additionally, a variety of new works have been proposed to address this issue. For example, [188] presents V.Ra, a visual and spatial programming system that allows the users to perform task authoring with an AR hand-held interface and attach the AR device onto the mobile robot, which would execute the task plan in a what-you-do-is-what-robot-does (WYDWRD) manner. In addition flying drones, an increasingly well-known IoT device, are more frequently utilized in XR. With [189], several users can operate the drone remotely, and collaborate on searching tasks outside. Pinpointfly [190] is a handheld AR application that lets users to alter a drone's direction and motions through upgraded AR views.
In the same way, SlingDrone [191] leverages MR user interaction via mobile headsets to design the flight path of flying drones. Mexico Phone Number  database free download
Mexico Phone Number b2c database
Connected vehicles buy Mexico Phone Number  database
Today, vehicles are outfitted with powerful computers and modern sensor technology, vehicles equipped with 5G or other advanced networks may go beyond the traditional vehicle-to-vehicle connection and eventually join the metaverse. Since vehicles are semi-public spaces that are highly mobile, both the passengers and drivers inside will be able to access enhanced media. Thanks to this incentive research and the industry are working to accelerate the advancement of autonomous driving technology in the age of AI. Connected vehicles are an illustration of IoT devices, as autonomous vehicles are likely to become the most popular scenarios that we use for our daily commute.
Recently, significant advances have been achieved due to recent advancements in technology like AR/MR [192] and [193[193]. AR/MR are a key element in the development that is autonomous driver. As of now AR/MR has been utilized in three directions to facilitate self-driving [194]. The first is that AR/MR aids the general public (bystanders) comprehend how autonomous vehicles function on the road by providing visual clues, such as vehicle directions. Based on this understanding that pedestrian safety is increased [195The safety of pedestrians has been improved [195. In this context, various industrial applications, including Civil Maps16, applied AR/MR to help individuals to learn the way an autonomous vehicle operates in the outdoors. For example, it demonstrates how the vehicle perceives surrounding vehicles, the pedestrians, traffic lights and the list goes on. The illustrations using AR/MR/XR, as well as the Metaverse may increase trust among the people who are connected to vehicles [196The metaverse can help build trust with users of connected vehicles [196. Furthermore, AR-enabled dynamic maps could assist drivers in making smart decisions while driving on the roads. Additionally, AR/MR help to improve the safety of drivers on the road. For example, virtual objects appear on the windshields of cars, and they can enhance the
information that is available in the real world to increase the users alertness to road conditions. It is vital to understand that the virtual entities are seen as a cost-effective and practical solution in comparison to the vastly altered roads. The new research also highlights the idea of digital twins as a way to increase road safety, specifically for road users who are vulnerable [197] instead of asking human road users to tackle dangerous tasks physically. For example Mcity Test Facility at the University of Michigan17 Mcity Test Facility at the University of Michigan17 makes use of AR to test driving vehicle. On the platform, the test and interactions between real vehicle as well as the virtual vehicle are developed to evaluate safety in driving. In this MR world one can observe an actual vehicle driving by and coming to a stop at the junction with virtual cars at the traffic lights. Not to mention AR/MR has improved navigation of vehicles and the user experience. For instance, WayRay18 develops an AR-based navigation system to enhance road safety. The benefit of this method is that it reduces the necessity for drivers to rely on gauges to drive. Amazingly, WayRay gives the driver extremely precise route and environmental data in real time. Recent research has also demonstrated the need for shared views between connected vehicles to improve safety of users. for example the view of a front car is shared with the car(s) behind [198as well as the car(s) behind. In the context of this it is clear the benefits of introducing virtual entities to connected vehicles and roads. Maybe the metaverse could transform these driving data into a fascinating animation, without risking road safety. Mexico Phone Number database for sale
The metaverse's vision by using collaborative robots isn't restricted to using robots to serve as a physical container for avatars that exist in our real-world environment, but also exploring the design possibilities of our alternate spatial relationship with the metaverse. Virtual environments within the metaverse may also transform the perception of users using collaborative robots. It is crucial to remember that digital twins as well as the metaverse may be used as a virtual test place for new designs for robots. The digital twins i.e. digital replicas of our physical surroundings let drone and robot designers to study the acceptability of their new robots in our
physical environment. What changes are there in perceptions of the user towards our environment that are enhanced by new robots like alternative humanoids and mechanised objects from everyday life? Within [216], the designers examine the perceptions of users to mechanised walls of digital copies of living spaces, but without any actual application of the concept in real life. The mechanised walls could be dynamically orchestrated to accommodate different activities that users engage in, e.g., additional walls to isolate a user from the crowd who would rather be in the office, or less walls to host social gatherings. buy Mexico Phone Number database for marketing
ARTIFICIAL intelligence Mexico Phone Number Database   
Artificial Intelligence (AI) is the term used to describe concepts and technology that enable computers to gain knowledge from experiences and carry out various tasks, similar to the intelligent crea-tures. AI was first introduced in 1956. Since then it has demonstrated state-of-the-art capabilities in various applications, such as natural language processing [220221computer vision [222223and recommender systems [224and [225and recom-mender systems [224], [225]. AI can be described as a wide term comprising reasoning, representation, and mining data. Machine learning is an extensively employed AI method that allows machines to improve their performance by incorporating knowledge gained from previous experience. There are three kinds of machine learning which are supervised learning, non-supervised learning and reinforced learning. Supervised learning demands that training samples to be labeled, while reinforcement learning and unsupervised learning typically apply to unlabelled data. The most common supervised learning algorithms are linear regression, [226] as well as random forests [227], as well as the decision tree [228228. K-means [229], principal component analysis (PCA) [230] and singular value
decomposition (SVD) [231are all common non-supervised algorithms for learning. The most popular reinforcement learning algorithms are Q-learning [232, Sarsa [233 and the policy gradientPolicy gradient [234]. Machine learning generally requires choosing the features manually. Deep learning is an aspect of machine learning, and is inspired through biological neural networks. Deep neural networks each layer receives input from previous layers and transmits processing data for following layers. Deep learning can automatically identify characteristics from a huge amount of data. However, it also needs more information than traditional machine learning algorithms to give satisfactory accuracy. Convolutional neural networks (CNN) [235), recur-rent neural networks (RNN) [236are two of the most common and widely used deep-learning algorithms. Mexico Phone Number  database free download
Mexico Phone Number b2b database
It is clear that the most significant aspect of the newly emerging metaverse is that it overlays massive amounts of complex data. This presents opportunities for the use of AI to relieve operators of monotonous and challenging analysis of data, e.g., monitoring the environment, controlling, and planning. In this article we look at and discuss the ways in which AI can be
utilized in the development and operation within the realm of the metaverse. Particularly, we divide AI applications that are part of the universe into 3 categories: automated digital twins and computer agents as well as the autonomous nature of avatars. Mexico Phone Number  id list
to interact with physical reality and metaverse. It is the digital equivalent of physical entities. If the physical entity changes and its digital shadow alters in the same way. If you have digital twins the metaverse and physical world are able influence one another. Any alteration to one of them can trigger an alteration on the other. Metaverses concentrate on the third form of digitalisation. buy Mexico Phone Number database for marketing
Digital twins could be considered digital copies with high reliability and awareness for physical systems or entities and are able to communicate with their physical counterparts. These digital clones may be employed to provide classification services [238, [239], recognition [240241] as well as prediction [242(243) as well as determination services [244and [245] to their physical objects. Manual feature-selection and in-terference by humans can be lengthy. This is why it is essential to automatize the process of the processing of data, its analysis and training. Deep learning is able to automatically draw out knowledge from a vast quantity of complex data and present it in various applications, without the need for manual feature engineering. Thus deep learning has a huge potential to ease the
creation in digital twins. Jay et al. propose a general autonomous deep-learning-enabled digital twin, which is illustrated in Figure 13. In the phase of training the historical data from the physical and metaverse systems are combined for the purpose of deep-learning training as well as testing. If the test results are in line with the requirements, then the autonomous system is put into operation. In the phase of implementation real-time data from the physical and metaverse are combined to provide model inference. Mexico Phone Number Database   
Smart healthcare is a process that requires collaboration and convergence between information and physical systems to provide patients with fast-responding and accurate health services. This is why the idea of a digital twin can be applied to smart healthcare. Laaki et al. [246] design a prototype to verify remote surgery using digital twins. In this prototype one, a digital twin has been made for the patient. The surgeries on the digital model performed by doctors are replicated on the patient using the help of a robotic arm. The prototype also works with deep learning elements, e.g., intelligent diagnosis and healthy prediction. Liu et al. employ learning algorithms to provide real-time monitoring and crisis alerts for seniors with digital twins [247247. buy Mexico Phone Number database for marketing
Today there are more IoT sensors are being installed in cities to keep track of diverse kinds of information and assist in city management. Additionally the BIMs or building information models (BIM) are becoming more precise [248248. When we combine IoT big data with IoT big data with BIM, we can build digital twins that are high-quality to help smart city planning. This kind of smart-city digital model can help in urban planning and management more efficient. For instance, we can study the effects of noise pollution and air pollution levels on the quality of life of people [249] or determine how the traffic light interval affects the traffic in the city [250249]. Ruohomaki et al. develop a digital twin of an urban area to measure and forecast the energy consumption of buildings. This system can also be used in determining the optimal solution of the location in solar panel [251251. Mexico Phone Number Database   
Industrial systems are extremely complicated and contain multiple parts, e.g., control strategy, workflow, and system parame-ter, making it difficult to attain global optimisation. Additionally, data can be diverse, e.g., structured data, unstructured data and semi-structured, which is why a deep-learning-driven digital twins essential [252258. Min et al. create an electronic twin framework for the petrochemical industry in order to improve the production control [253253. The framework is built on the workflow process and knowledge of experts. They then use the previous production data to develop machine learning algorithms to make predictions and to optimize the overall system. buy Mexico Phone Number targeted  list
Computer Agent
Computer agentis also referred to as a Non-Player Character (NPC) is the non-player character that is which is not controlled by the player. The roots of NPCs in games can be tracked back as far as arcade gaming in which the movements of enemies become becoming more complicated with the increasing difficulty [254The game's NPCs are able to move in a variety of ways [. With the ever-growing demands for realistic game play, Artificial Intelligence is used for NPCs to imitate the behavior of gamers to satisfy players' demands for entertainment that is high-quality. The ability to be intelligent of NPCs can be seen in a variety of aspects, such as controlling strategy, realistic animations of characters stunning graphics, amazing voice, and so on.Mexico Phone Number  database free download