We offer numerous All Netherlands email database that can help you expand your company. At Email Pro Leads, we work hard to provide only top-quality information and that is why our Netherlands email list is up to date and constantly checked for accuracy. We offer these lists at prices that will certainly fit your budget. Be sure to order now so that you can get started expanding your company right away.
NETHERLANDS EMAIL LISTS : Tout your brand across borders and network with a variety of quality business contacts in the Netherlands with the help of our mailing list of Dutch contacts. Holland is a great country to make connections in, and you can start finding locals minutes after downloading our list.
Netherlands Email Database
If you're planning to run targeted marketing campaigns to promote your products, solutions, or services to your Netherlands market, you're at the right spot. Emailproleads dependable, reliable, trustworthy, and precise Netherlands Business Email List lets you connect with key decision-makers, C-level executives, and professionals from various other regions of the country. The list provides complete access to all marketing data that will allow you to reach the people you want to contact via email, phone, or direct mailing.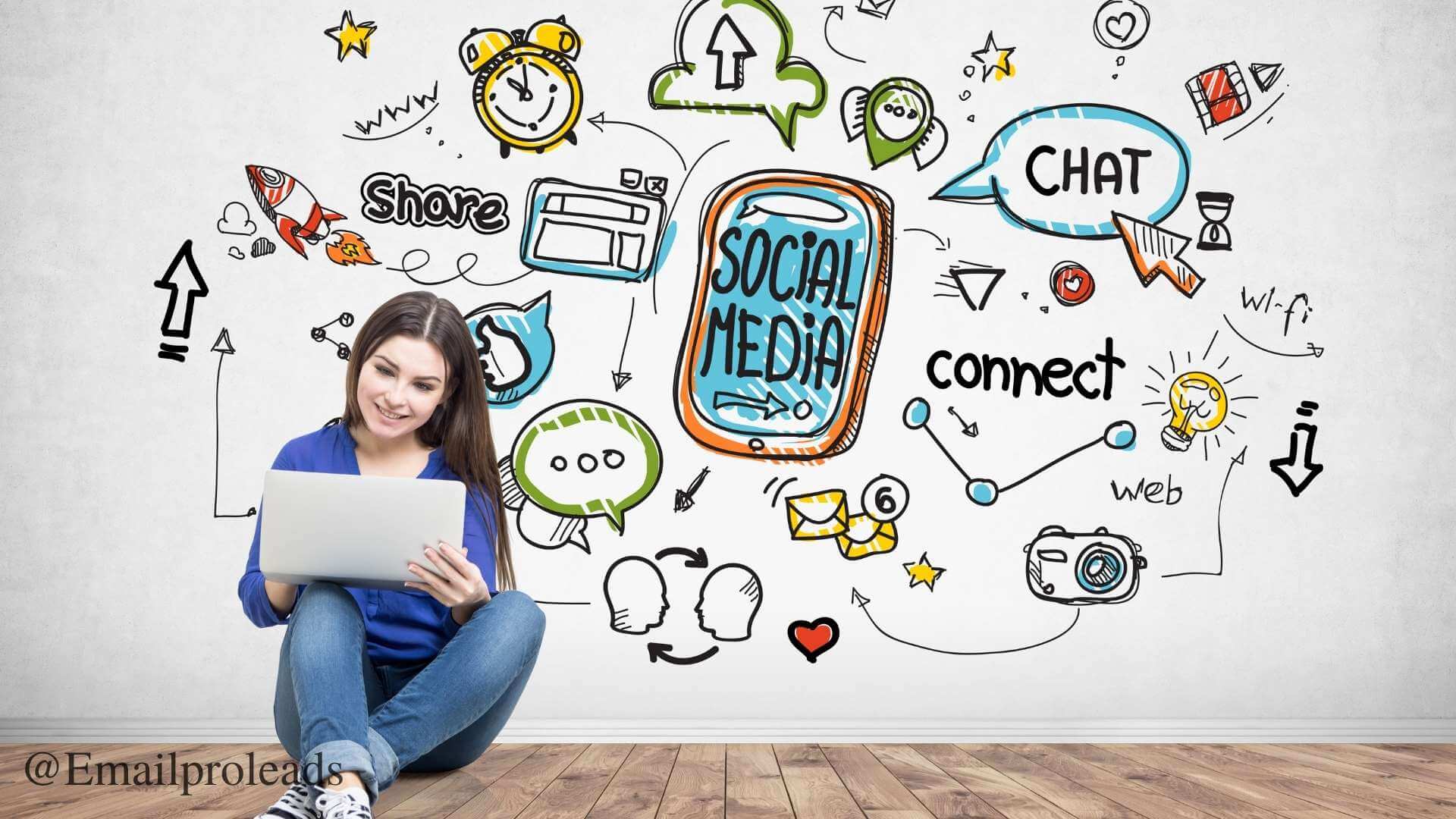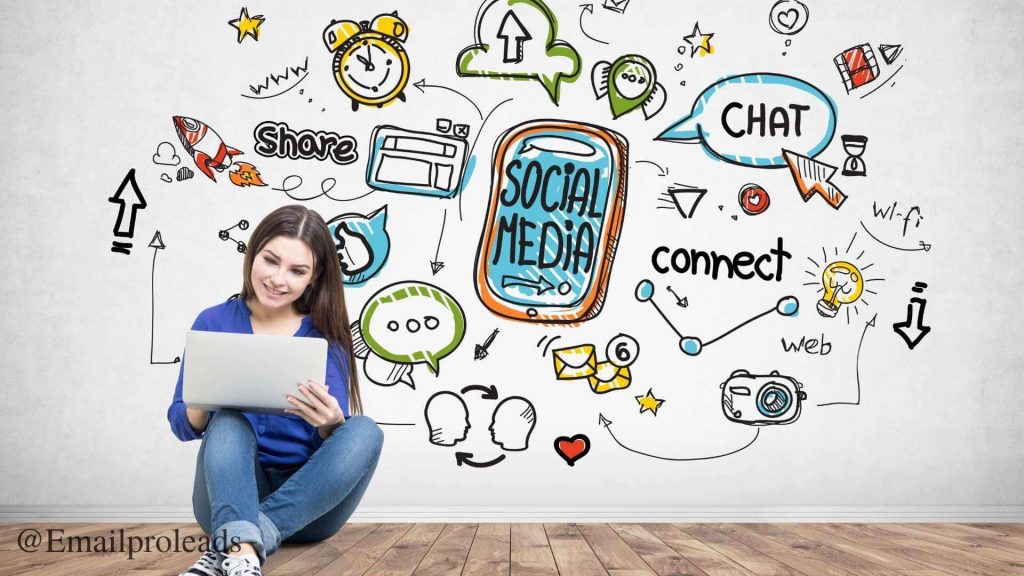 Our pre-verified, sign-up Netherlands Emailing List provides you with an additional advantage to your networking and marketing efforts in Netherlands. Our database was specifically designed to fit your needs to effectively connect with a particular prospective customer by sending them customized messages. We have a dedicated group of data specialists who help you to personalize the data according to your requirements for various market movements and boost conversion without trouble.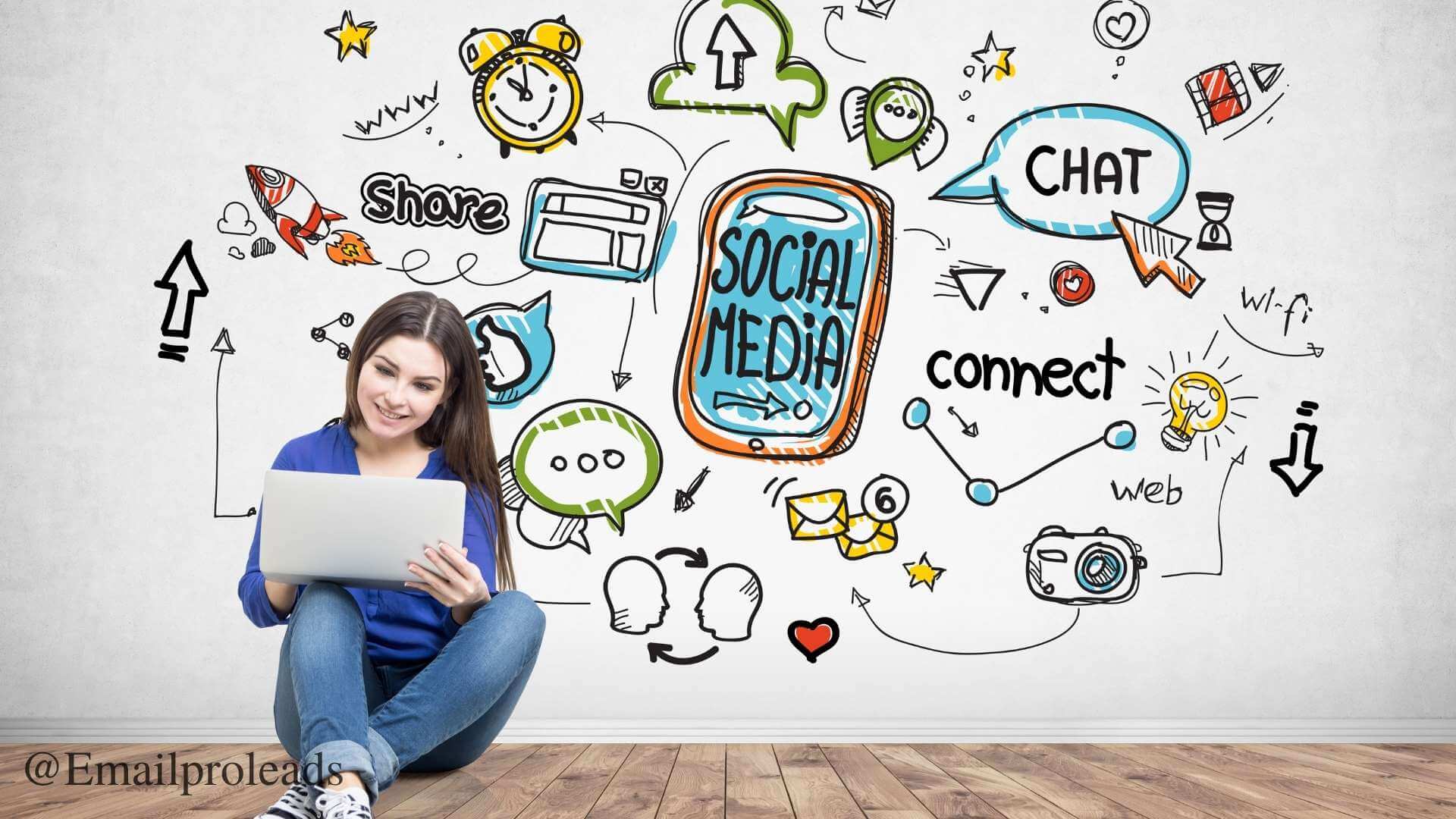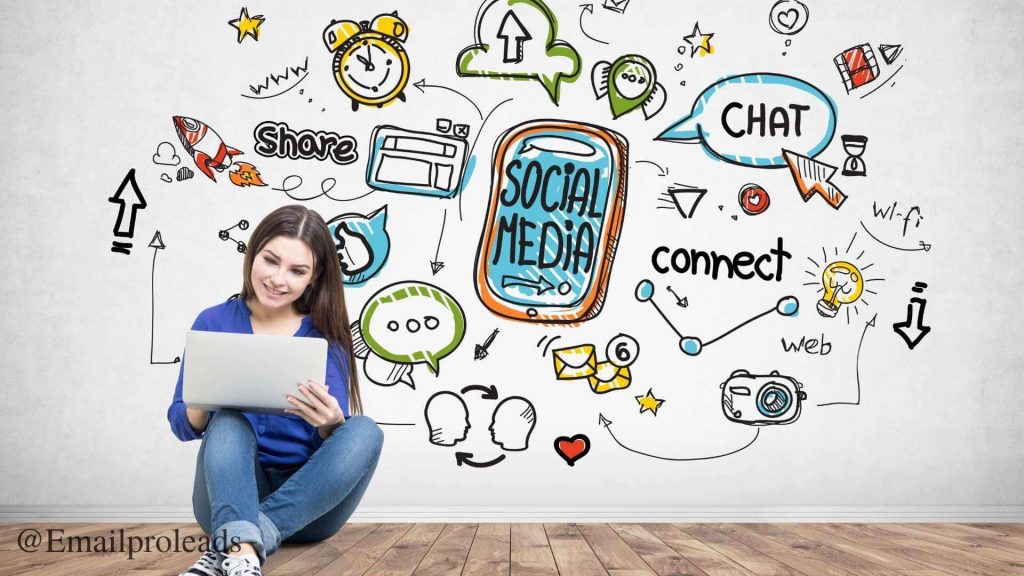 Netherlands Total Contacts: 400K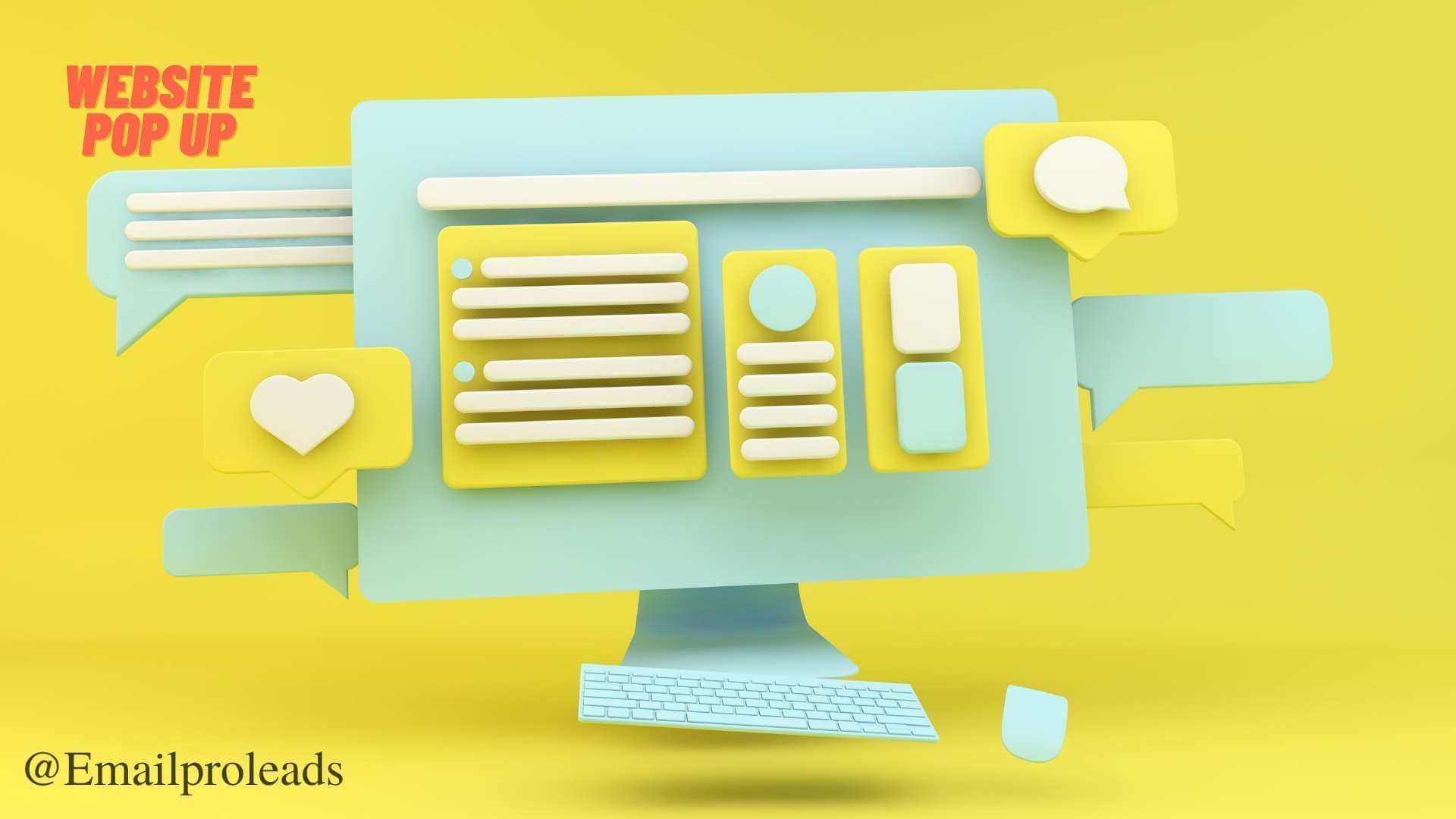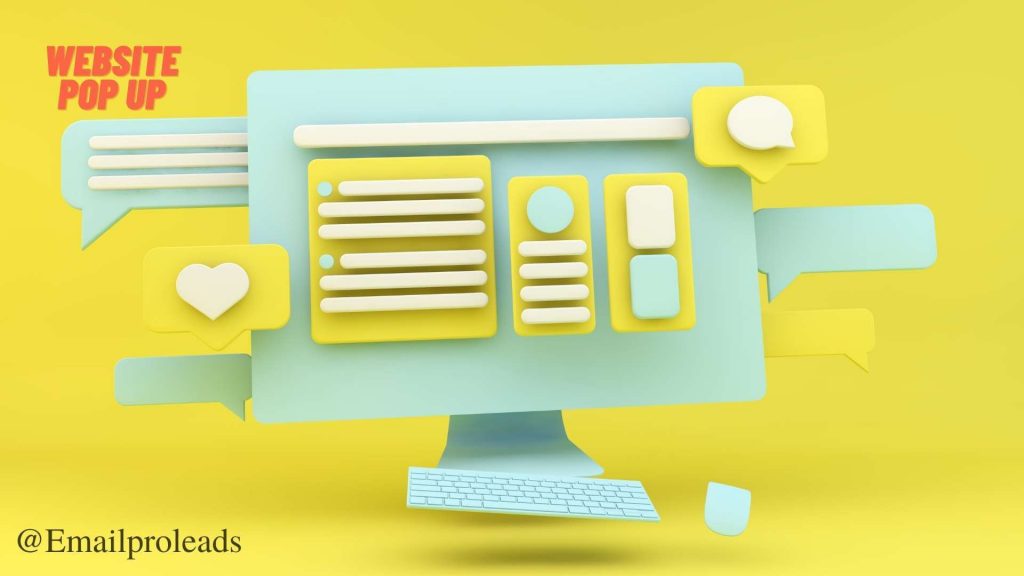 We gathered and classified the contact details of prominent industries and professionals in Netherlands like email numbers, phone numbers, mailing addresses, faxes, etc. We are utilizing the most advanced technology. We use trusted resources like B2B directories and Yellow Pages; Government records surveys to create an impressive high-quality Netherlands email list. Get the Netherlands Business Executives Email List today to turn every opportunity in the region into long-term clients.
Our precise Netherlands Email List is sent in .csv and .xls format by email.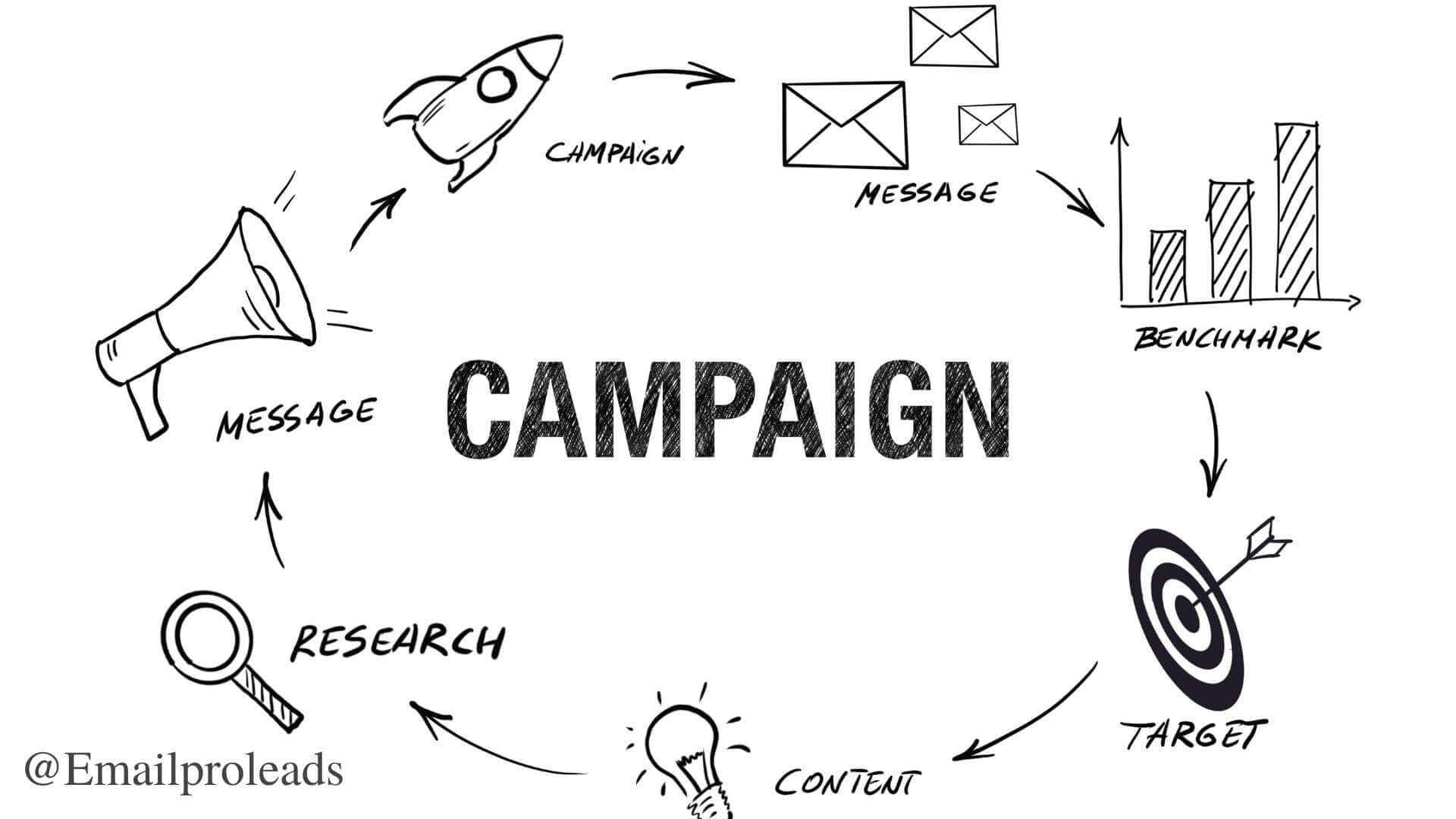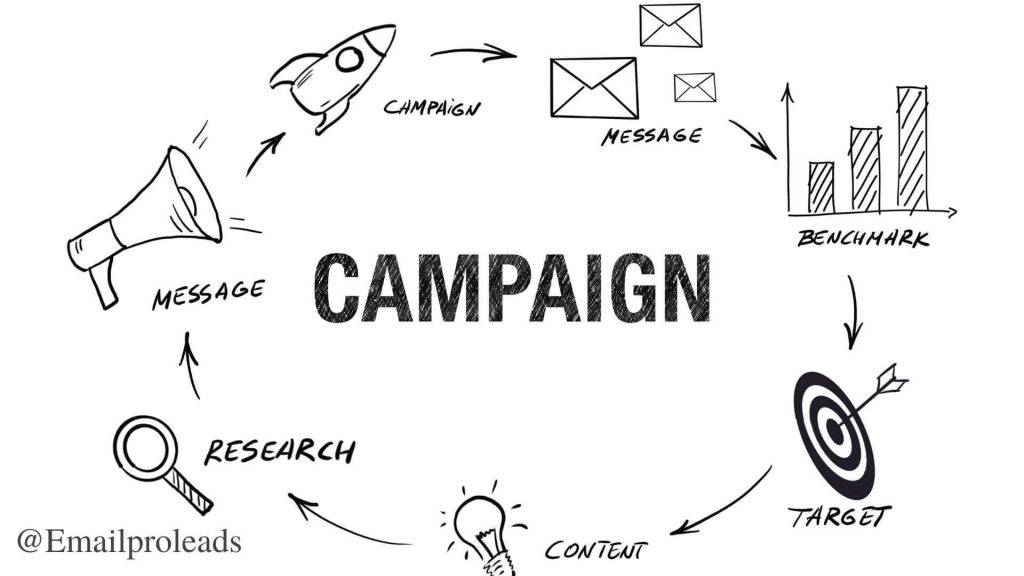 Netherlands mailing Lists
Netherlands has grown into an employment-generating center and an attractive trade partner for millions. It's set to be a significant contribution to the world economy. 
Economics, business trade, and business. It is also an ideal place for sales, business, and economy and marketing professionals looking at an increase in profits. Are you ready to connect with Netherlands professionals, executives, and key decision-makers? Netherlands Company Database is a Campaign asset for companies that want to market their products or services.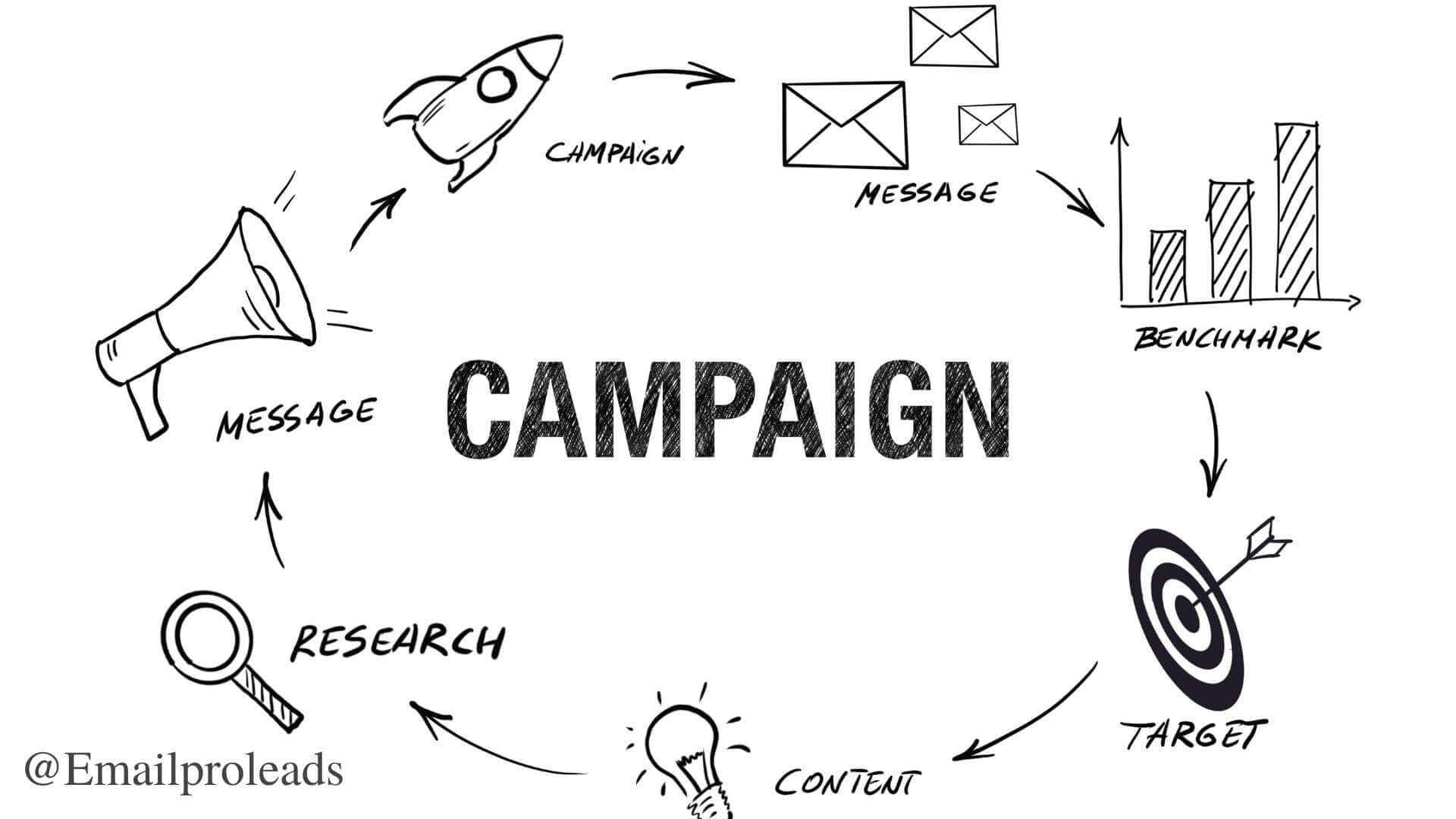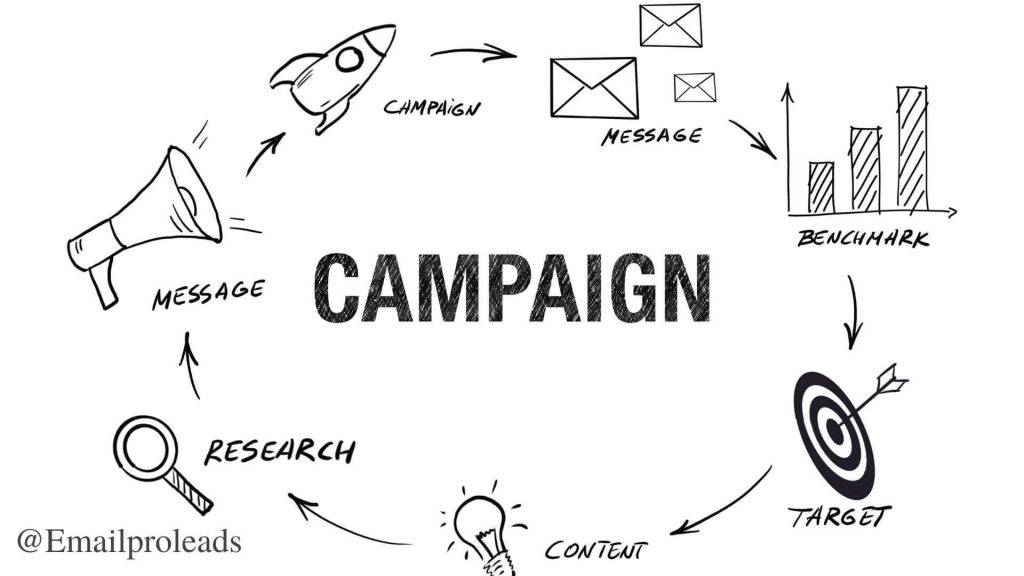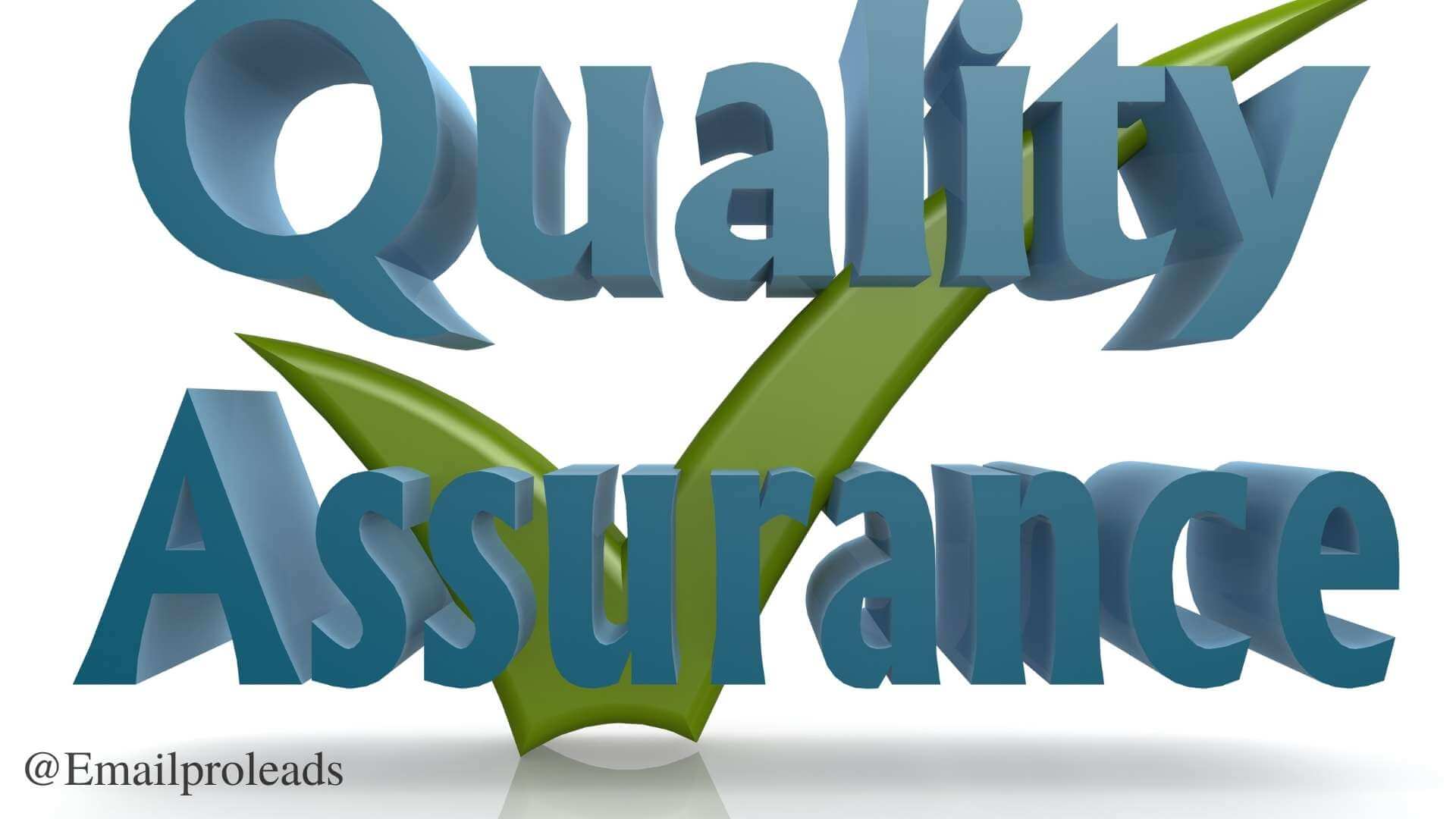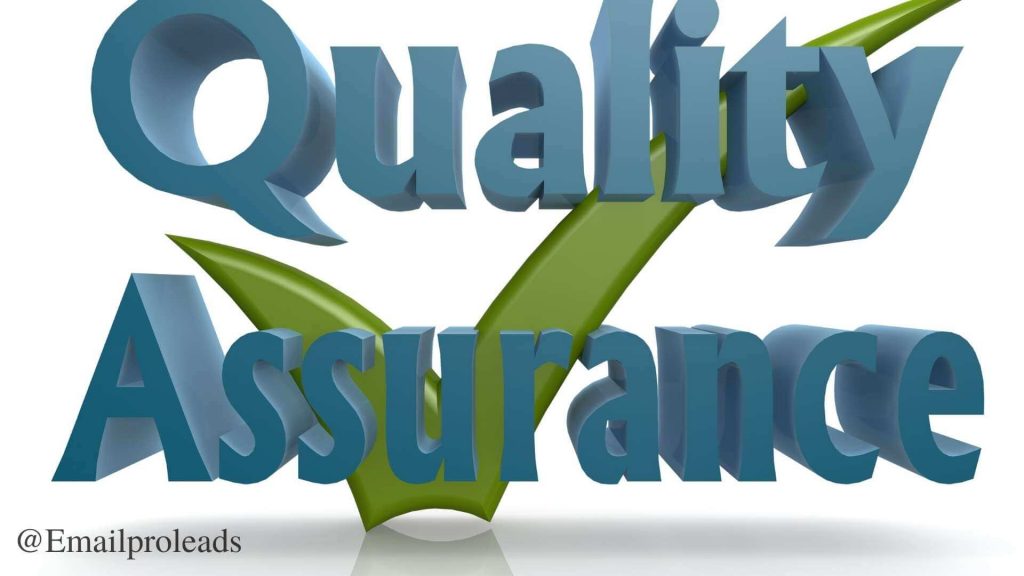 Highlights of our Netherlands Email Lists
Very much fragmented by industry as well as area

Extremely exhaustive alongside precise
Furnishes exceptional data alongside future projections for them
Simple to utilize
The most affordable one
2022 Updated
High Accuracy
Fresh, new records
No usage limitation
Main categories included
The most complete product
Unlimited usage
MS Excel filetypes
Instant Download
SIC categories
Easy controlling by excel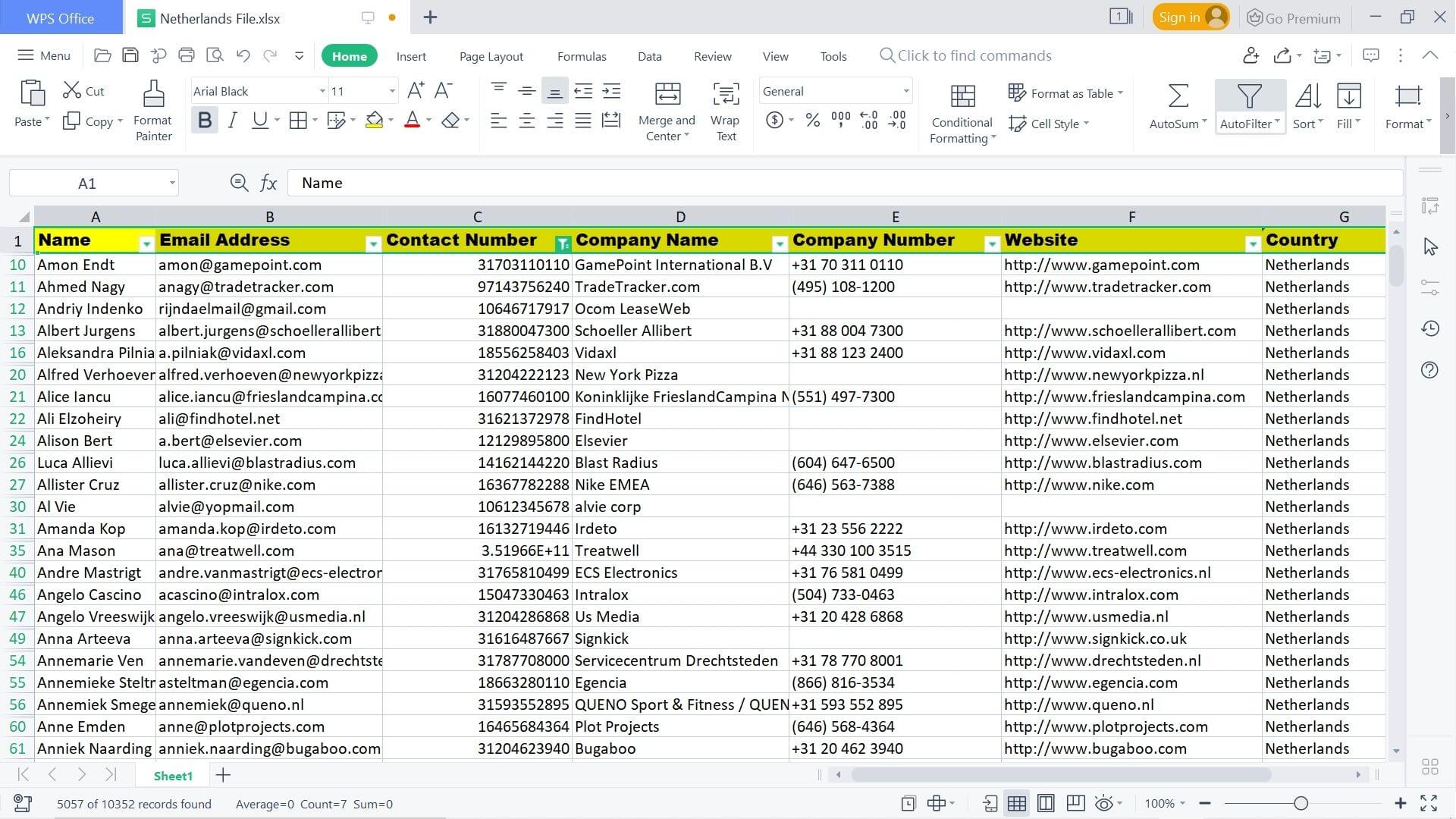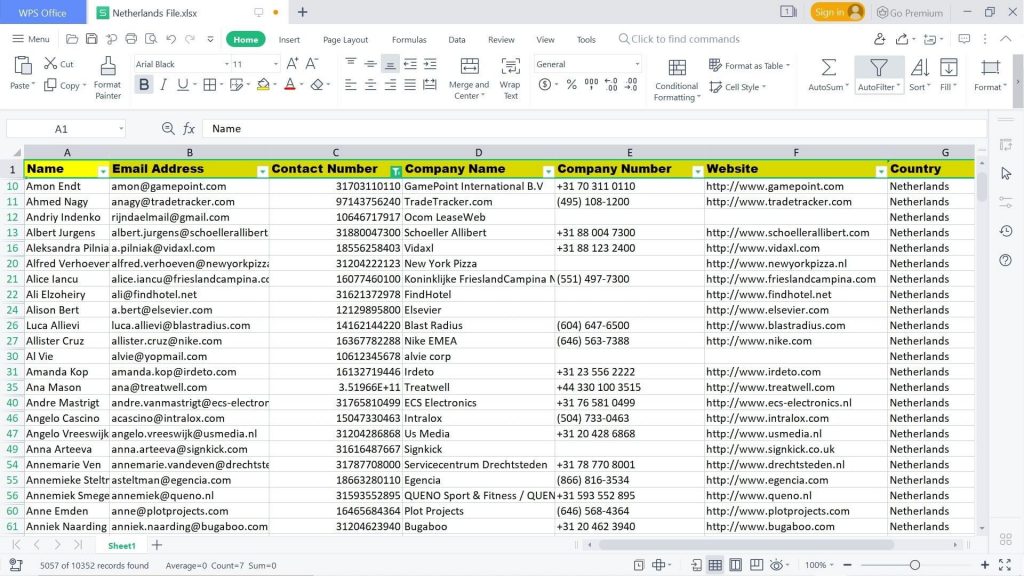 Netherlands Email Lists Fields
1. Company name
2. Email address
3. Mailing address
4. City
5. State
6. Zipcode
7. Phone number
8. Fax number
9. Sic code
10. Industry
11. Web address
FILETYPE
CSV
Opt-in list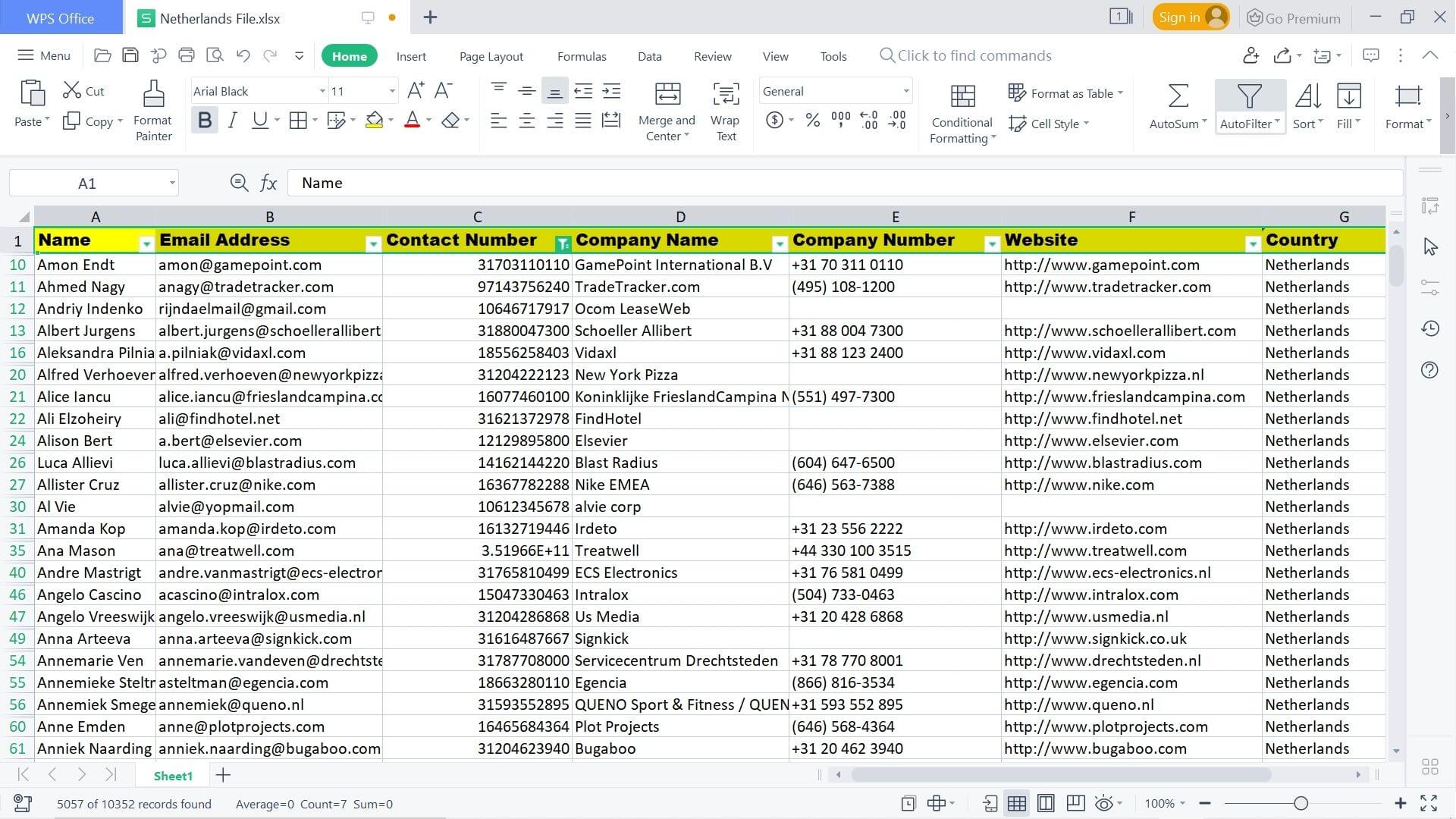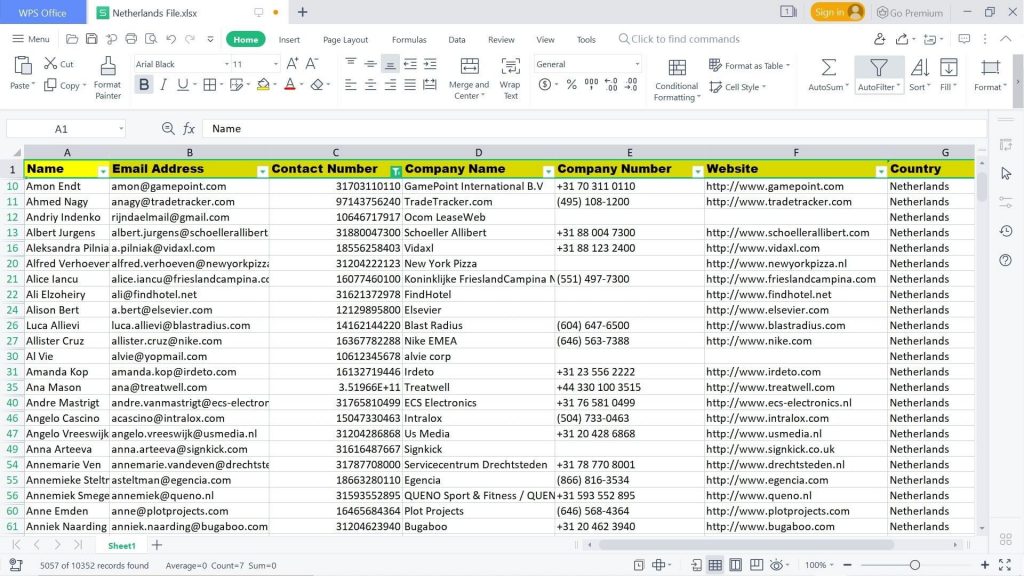 Why should you choose Emailproleads for Netherlands Email Lists?
we make use of the same source as our other competitors: such as Web Directories, LinkedIn, public sources ,government directories and etc.Therefore Quality is same and most accurate than them with affordable price.
we make use of the same source as our other competitors: such as Web Directories, LinkedIn, public sources ,government directories and etc.Therefore Quality is same and most accurate than them with affordable price.
Our main agenda is to aid small businesses that can purchase our Contacts list for a price lower than that of our competitors. You can gain access to a wide range of  Email lists  at a price lower than what other websites may offer. Why purchase email lists that are more expensive than ours, when we have everything you need right here!
More than 97% inbox delivery rate. All email lists are up to date, fresh & verified. Our Email list is verified monthly with automatic process to maintain accuracy of emails .
Our mail list price is affordable and cheaper than compare to other providers even our database quality is better than them. Therefore you don't need to spend thousand dollar while you can buy our verified database at cost effective rate.
Our clients enjoy instant ownership of our data and lists upon purchase. We don't charge extra fees or limit your usage.
We are providing only direct email of real contact person . you don't need to worry about contacting generic (such as contact@ ,sales@ )
Every contact lists are included company, contact name, direct email, title, direct phone number and many more data fields.
Database is delivered within 12 hours once payment is approved.
Free sample email list can be delivered .Contact us for free sample list.
Frequently Asked Questions
Blog
Netherlands Email lists
The Best B2B Email Marketing Strategies from All Time Today, marketing campaigns aren't complete without the use of email marketing. Despite the fast-growing mobile-based applications, search engine optimization, and social media increasingly more companies are turning to email marketing and this means that creating and maintaining a complete email database must be a top priority for any company that wishes to be successful.
What is the reason why Email Marketing So Important?
As per experts' estimates, a large portion of customers don't enjoy being distracted by advertising pushes or streams of messages from promotions. Marketing via email marketing offers the opposite effect; it's not intrusive, and best in all respects, provides an impressive ROI. Text messages and phone calls are a good investment however, unlike email messages, these can not be noticed if the potential customer isn't able to respond to the call or text. Another reason email marketing succeeds is that it complements word of mouth. For example, customers can easily transmit an email message to friends, colleagues, and relatives when they need to Netherland email database providers Netherland database for sale.
Beginning with B2B Email Marketing
The use of email marketing within the B2B world offers a variety of advantages, however it must be done in a specific way in order to be effective. The goal is to stay clear of email spam and, at the same time, create a appearance and feel of a trustworthy business. When marketers implement email marketing properly, they have more credibility in front of the customer, are able to learn about their company and craft a marketing pitch that meets the client's needs  Buy Netherland targeted email list.
Selecting the Best Email Service Provider
A majority of businesses use ESPs to streamline their emails marketing campaigns since ESPs help with keeping track of spam compliance and numerous other benefits. When selecting the best provider be aware that the different ESPs come with different templates, images, links and so on. Make sure the service you select is aesthetically pleasing and appropriate to your marketing team. It is likely that you will utilize this same ESP services in the near future, so making the effort to conduct your research is the first step Purchase Netherland  email lists.
Make a Strong Email List
An email list for B2B marketing is an important asset that requires to be accurate. It's certain that an effective marketing campaign's success is determined due to the email list that is behind it. So, you require an organized, detailed and regularly updated email list that includes the name of the person you are trying to reach, their email address, who should contact them, how to reach them, their address as well as any information that can help you know what the person is looking to to purchase Netherland quality email lists.
Partition the Email Database
Netherland email database
A segmentation of your email list involves grouping lists into categories, and then directing your marketing campaigns based on certain aspects. For example loyal customers can be separated from those who are new to the market, and each segment can be targeted by distinct marketing campaigns. Yet, ESPs charge for segmentation and you must make sure that every campaign is worthwhile.
The Content Marketing Industry and Automated Marketing
The content marketing and email marketing are two aspects one coin. both are not able to function effectively without the other. People will be impressed by a business who values their opinion. But they will not look through your emails if you do not provide quality information. However, data lists of email addresses contain all the data needed to know your clients and to create incredible material for them.
Automating is necessary when there are too many customers to attend to separately or set objectives for each segment. Automation can also help you respond to new customers in a timely manner.
Build Your Email Marketing Database Today!
Being successful in business requires having a high-quality email list on your side. You'll be assured of a loyal client base that's willing to purchase. If the idea of creating high-quality email lists is appealing, E Database Marketing is the perfect place to start. For more details regarding our mail marketing service
7 Email Marketing Mistakes You Must Avoid
As an email marketing professional, there will be times that you'll be making lists of possible opportunities accounts, leads, important leads, and possible customers. In the present, not many people are proud of creating an exhaustive database. However, if you've spent enough time to develop emails for your business, your company will grow.
If you're looking for to find the best email marketing methods, it's crucial to stay clear of the most common marketing errors. You must understand how they affect your company. Find out more here.
Avoid sending emails to an address that is not a no-reply
Netherland  leads
Be careful not to send email from no-reply addresses. If you use a no-reply email address basically declaring, "Here is what we want to tell you. We don't have the time to hear your comments." The messages sent from addresses that do not respond will look unprofessional. It is important to set up an email address for your business that contacts can email to. Encourage them to email your business. They can be told to contact you via email or through any other means.
It is important to ensure that your contacts are aware that a real person is curious about the things they say. Do not make your communication one-way. Make sure there is a dialog.
Subject Line Lacks Personalization
In a research study that was conducted recently, it was revealed that emails with personalized subjects were read much more than those with general subject line. It is therefore recommended to use your database properly and create custom emails. Make sure that your contacts feel appreciated.
No Subject Line
You've probably seen this a number of times. When you write your subject line, be sure that you write a captivating subject line for your email. It will encourage your recipient to click on. It should be short and engaging. Avoid using generic words that sound like salesy. These comprise free information and sales today. Not only will prospective customers be able to find you be able to see your email address, but they'll also mark your email address as spam.
Always include slogans that get the prospective client to look at the mailer.
Not requesting permission
Are you buying contacts? If so, it's time to end it. Contact lists must be acquired. It's not just unprofessional, but also people will think that the address is spam and, at the end of the day you'll get banned. Therefore, you shouldn't waste time or resources by sending unauthorised emails to individuals.
In the end, it is best to develop a quality database by asking people to share their data.
Not Segmenting Your Customers
Not sending a lot of emails isn't something you should be doing. It is important to realize that each client is unique. Don't think of them as being the same. There are loyal buyers and others may be first-time buyers. This is important to keep in your mind.
Do not make the mistake of sending the same message for all of your contact. Make sure you separate the contacts and send customized emails.
Poor Spelling
Netherland lists
We live in a technological world, and auto-correcting is readily available. But though auto-correct is available, individuals are still sending messages with poor grammar and misspelled words. This is not uncommon and all but the best writers can be faced with bad spelling.
However, when you're writing letters to clients, it is important to ensure that the content is properly written as well as free from spelling errors. It's best to consider the reputation of your company. If the error is honest the situation will not be all dark and depressing. It is important to ensure that the document is proofread prior to sending the document out.
Not Optimized for Mobile Users
The majority of emails are read by smartphones. If your email isn't appealing or reads properly on a mobile device the message will be put in the trash. It is important to ensure that your messages are read on mobile devices as well as PC. It is possible to use brief sentences, and avoid using technical terminology. Make it easy to understand. If you're looking to enhance the effectiveness of your emails marketing strategy,
Problems with CPM
CPM refers to "cost per 1000 impressions." CPM is a measurement of website owners' cost each time a thousand visitors visit their site. The present "cost per 1,000 views" pricing has been subject to some scrutiny in the last several years. Here are three main concerns about it:
CPM pricing can be opaque as to the way you marketing budget is used. It can be difficult to determine the returns on investments (ROI) in comparison with different media investments. Even if you are able to accurately monitor your visitors from an online site, the costs are still mostly untrue. For instance, if an online business owner is not paying enough for an CPM advertisement, they can continue investing on their website for the rest of their lives.
The issue is that the present implementation for CPM pricing has changed to pricing for the number of people that view a single ad instead of how many site visits are. It means that for whenever a person visits a page on the site of the publisher (regardless regardless of whether or not they are on another website) and only one ad appears on that page the publisher is assessed a fee. This creates the illusion of security when it comes to their revenue streams based on CPM. This also makes it difficult to assess ROI when compared with other media investment options like SEO as well as PPC.
This can be particularly challenging when you look at the amount of advertising spent across various media channels. In general publishers make money from content in a different way than banner advertisements. When you look at the comparison of CPM ads against other types of advertising such as PPC (pay per click) and SEO (search engine optimization) It's hard to figure out if the publisher is benefitting from CPM as opposed to. other forms of marketing.
 Netherland email lists
The drawbacks of PPC
In essence, pay-per-click advertising is as follows you pay each time people click on your advertisement. This technique guarantees a certain level of interaction. You just pay when someone completes purchases after reading your advertisement. Another benefit of the method described above is it reduces the possibility of charging too much. But, because you're competing with other businesses or advertisers, the ads might not appear as frequently as you'd prefer. Your advertisement might not even show up when your prices aren't affordable enough.
The Benefits of Cold Emailing
Cold emailing is among the most efficient marketing methods for small-sized businesses with limited budgets to advertise. It's a great way to generate leads and conversion for businesses looking to increase the number of customers they serve. It's also a fantastic opportunity to get in touch with customers with an interest in product or services. All you require is a quality target database.
These are the five key advantages of cold emailing to market your company:
It's cost effective
Cold emailing is one the cheapest forms of advertising options available. It's only a few cents per email that is sent out and can be used to send emails delivered from different locations across the globe and reduce expenses.
It's Easy
Utilizing a template for cold emails is the most efficient method to begin cold emailing. A standard cold email template will include an opening note, an intro and a call-to-action. It's the simplicity of it that makes it an ideal choice for small businesses that have little time or resources.
It's efficient
The best thing about direct mail is that results will speak for the results. It's a quantifiable, efficient method of marketing that can be utilized to increase your business's reach continuously.
It's sustainable
 Netherland business database
The cost of cold emailing per year are not as high as other types of marketing. Start with a simple template and increase the number of emails you send as time passes to increase its effectiveness cold-email campaign and increasing leads for your company.
It's flexible
In contrast to other types of advertising Cold emailing can be completed on the go. Send your cold template on your smartphone or tablet and then continue to grow your business no matter where you are.
Effective Strategies for Cold Emailing
Cold emailing isn't just the best way to get into contact with potential contacts; it is also an effective method to grow your business. You might be asking yourself what you could risk by trying it to contact someone cold, and this is the correct question. You'll probably learn more about businesses and opportunities that you would if you have never ever contacted them. Who knows? You could even land an opportunity to work or meet some acquaintances in the process.
The process of sending cold emails has never been simpler or more available than it is now. There are more methods than ever before to get your foot on the ground to the appropriate people. If you're familiar with cold emailing, then you already know that it's among the most efficient ways to advertise yourself.
Here are a few examples of some strategies to send cold emails:
Make sure you tailor your emails to different People
If you're sending a cold email your message, it must be specific to each recipient. It must be based on data that is unique to them and only. One way to personalize the message you send is to review the profile of the recipient. If you find that they're dealing with several legal issues, it could give you information about their work or background. Then, you can tailor your message to suit the needs of the person receiving it and make your sales pitch more persuasive.
Be Unique
Make them believe that you're an individual and not an automated spammer or a robot. When sending out cold emails, you need to make yourself appear convincing and memorable. This can be accomplished by recalling information such as names of employees, or a slogan of your company. It doesn't matter if you are the only person looking to promote something. It is possible to show that you're interested in the services that the company has to offer rather than an uninteresting sales pitch.
Provide relevant background information
Netherland business database
A little bit of research can make a difference when it comes to cold emails. If you have what the identity of the individual you're trying to contact or have a connection with them, have a glance at the profile on their LinkedIn profile. If it's public, you can take notes of their current job title and the responsibilities. This will provide you with information that is pertinent and can aid in encouraging responses from the person who received it.
Contact Us
If you're trying to increase the size of your small-scale business, think about trying cold emailing. Utilizing a template for cold emails is a great way to get in touch with potential customers. It's also a simple method to advertise your business and increase the effectiveness of your company's efforts. If you require help in getting your message out to the world and maximizing sales
A database marketing is a methodical strategy for collecting data, processing and consolidation of information about customers. The process of database marketing can also be a kind that is direct marketing and could be referred to as Customer Relationship Management. The data of customers as well as potential customers is collected and stored in the company's database. The method of collecting these data will allow a business to better be aware of and reach out to customers, which results in more possible sales.
Companies like retailers as well as technology companies as well as insurance companies and others could utilize databases marketing as an marketing strategy. This method of marketing is particularly beneficial for companies with large client bases since they can create more transaction data, which implies more ways to discover new prospects.
While databases have been utilized to store consumer data within traditional marketing for a long period of however, the database marketing approach differs by having a higher volume of information about consumers. Data is processed and utilized in various ways within databases for marketing.
When they mark databases marketing, marketers use the data collected to find out more about customers, identify the markets to target for certain marketing campaigns (through segmentation of customers) analyze customer value with the business and offer more specific services for customers. Data collected may include customers names, addresses, email addresses, phone numbers and the history of their purchases, job titles and website cookies, or ticket tickets for customer service.
After the data is collected and stored after which the data can be used to analyze and assist marketing teams to create an even more personal experience for each client and bring in new customers.
What is the database marketing function?
Netherland b2c database
Database marketing begins by collecting information from multiple sources. Addresses, names, emails phone numbers and purchase history information can be monitored. The information can be gathered using a variety of methods, including tracking cookies of users, purchasing histories, subscriptions to newsletters or any other thing that requires the completion of forms like entries to contests, providing free samples of products, warranties, and other such things. Leads generated by marketing and sales teams could result in the creation of more customer records. Data on prospective customers may also be bought by third parties, however, different countries might have different laws governing what kinds of information can be purchased and sold.
The information, once it is gathered and stored, is later saved in an electronic database. Larger companies may house the database in the form of a data warehouse. Data warehouses will receive diverse data sets from various departments with any relevant details about potential or current customers. A data warehouse will enable the organization to process huge quantities of data.
The data is filtered by using database analysis marketing software. The data can be filtered from other factors, such as demographic or possible prospect behavior. The database must be as current as is possible. It is expected that a prospective or customer's client's information changes as time passes. To prevent collecting obsolete information, a business should concentrate more on data that are more likely to remain the same like names, phone numbers , and email addresses.
Database marketing benefits
Database marketing can be beneficial to consumers, advertisers and marketers through:
Find the best method to communicate with customers.
Identifying different customer groups, like loyalty customers, first-time customers, or prospective customers.
It organizes prospects for demographics and other demographics that could be of interest like potential interest.
Prioritizes accounts that are valuable.
Personalizes marketing messages to individual potential customers.
Possibility to improve the retention of customers.
The information gathered can be used in future marketing campaigns.
It saves money on mailing marketing campaigns to uninterested customers.
Database marketing challenges
Netherland b2b database
Despite the advantages an organization could reap from the database marketing however, there could be some issues too. Examples:
The data collected can get obsolete. When someone is promoted such as, for instance the title of their job and company email could change. The address might be changed if they have relocate to take on the new job. The information should be up-to-date whenever possible.
The information originally collected may also be inaccurate if an person fills in incorrect data. Drop-down menus and checkboxes in forms can aid in obtaining more precise information. But with only a few options, this can affect accuracy.
The expense of running the database server can be substantial if there's not a way to make money from the data being gathered.
Unintentionally marketing in the wrong people or grouping contacts improperly will send customers away.
Types of databases for marketing
Database marketing can occur in two ways: consumers databases marketing or business databases marketing. The main difference between these two is the audience that they target.
The database of consumers used for marketing is utilized by companies that sell directly to consumer or B2C businesses. Information collected from consumer databases marketing includes names emails, addresses, phone addresses, numbers genders, locations and genders. To obtain this information organizations can implement contests, giveaways, account registrations , or even offers for free shipping. Once this information is saved the information can be used to send personalized messages or emails to customers.
Databases for business marketing is used by businesses which direct sell to other businesses B2B businesses. The information collected by business databases marketing comprises information like business income, names, email addresses telephone numbers and job titles, as well as website cookies, and purchase history. B2B companies would like to gather this data via LinkedIn events, registrations for events whitepaper downloads demonstrations, industry reports and free trial offers or even webinars. Once the data has been gathered and stored, a business can begin marketing by sending benefit-focused email campaigns or social media advertisements. Account-based marketing can help maintain the small, but detailed database.
Netherland email database free download
A database utilized to store business data marketing could be smaller than one used for B2C database. Businesses that use business databases for marketing might only concentrate on large accounts that they want to target which is why there's no requirement for a huge database to hold large quantities of information about customers.
Database marketing tips and strategies
There are a myriad of ways to improve your databases marketing. Some essential tips are:
Know who the company is marketing to. If a company doesn't have comprehensive customers' profiles, they might not have the most accurate information about who their prospective customers are.
Be aware of the information that is likely to be most beneficial to gather. It could be information such as activities, demographics or the history of transactions.
Be respectful of your customer's privacy. Information about a person's personal details on social media might be easy to discover and an abundance of identifiable information can be beneficial, however potential customers won't like having so many personal details on them -particularly without their consent.
Collaboration with other internal teams. Support, sales and marketing teams will have data about their customers to gather since they typically interact directly with customers.
Utilize marketing software. Software tools can enable you to view multiple data points simultaneously look up customer types, or categorize data by product or service categories.
Maintain your data as current as is possible. Data can be lost quickly when people move or change jobs, emails, as well as undergo other lifestyle changes. It is essential to keep data that isn't likely to change frequently over information that is likely to change.
Develop strategies that include Multichannel marketing as well as predictive analytics.
Real-life examples
Some instances of databases marketing could be an app for e-commerce that utilizes data on transaction past transactions to more efficiently and speedily analyze a customer's service call or a food delivery application that uses transaction data to determine the times when a consumer is most likely to purchase from them. However, some cases of database marketing can be seen in Facebook, Amazon and Netflix.
Facebook can segment data of users by name, emailaddress, gender, phone number and date of birth the location and their the interests of users. This lets Facebook to provide personalized experiences for users as well as data for marketers.
Amazon will track data on what its users have purchased, viewed or added to an wish list. Amazon will then compare this to what other customers have bought, and use the information to attempt to market new products to the prospective buyer. This creates a recommendation engine built on the behavior of consumers.
 Netherland business email database free download
Netflix will keep track of data about the movies and shows users watch, and compares that data to what similar users have watched to give suggestions.
CRM CXM. CXM
Although CXM might look similar to the customer relation management (CRM) strategy and software however, there are significant differences between CRM and. CXM, one being the perspective that CRM shows the image of a customer to the company, whereas CEM determines what a company appears to be to customers. CEM is an strategy that places business customers at the forefront of marketing sales, sales and customer assistance to build brand loyalty and encourage repeat business.
CEM programs heavily depend on the voice of the customer programs that analyze customer feedback regarding their experience with a particular company. As time passes an CX management program will alter aspects associated with the user experience which trigger negative feedback in order to rectify these perceptions.
CRM strategy is, however, focused on outreach and sales to customers from a company's goal of generating more revenue. In general, this system that is focused on sales and sometimes, it integrates with support and customer service is a huge digital transformation in order to help assist with an all-encompassing CEM program.
What is the significance of CXM vital?
A brand's customer experience influences customer perceptions and sales. CXM can be positive when executed properly but it can be negative when certain elements of CXM are not taken care of.
There are a myriad of benefits of implementing CXM strategies. CXM strategy:
Retention of customers is cheaper than acquisition. Research suggests that an increase of 5% in retention of customers can lead to an increase of 25% in profits. This is due to a variety of reasons, but the most important reason is that an existing customer is able to avoid the expense of finding an additional customer. Additionally, satisfied customers tend to buy more.
Customer feedback drives improvement. Voice of the Customer data is available in the form of surveys on the web or mobile app user feedback, as along with chat and phone conversations, can provide a roadmap to enhance customer experience and keep customers.
Happier employees provide better brand experiences to customers. Studies have shown that there's an unbreakable link between the customer satisfaction and employee experience. Businesses that have an excellent customer experience best customer experience are focused on analyzing voice of employees' data, with a view towards improving their customer satisfaction and retention.
 Netherland email database
Customers who are satisfied and loyal voluntarily endorse the brand of a company to their peers. Customers' endorsements can weigh more heavily when making purchasing choices as opposed to advertising marketing initiatives.
Monitoring customer feedback provides valuable data about the competition. Customers evaluate brands before making their decision and offer feedback. This information will help a business position its brand in a favorable way against competitors.
How do you create a great customer experience
CEM requires that businesses have a complete perspective of their customers and current, accurate information on customers' accounts. There are four key steps to create an effective Customer Experience strategy:
Know your customer. The first step to develop an effective customer strategy is understanding your customers requirements and behavior. CX teams can create profiles of their customers to know the best way to reach customers. They can then implement customer segmentation based upon factors such as age, interest as well as spending patterns.
Create a vision for the customer. Then, CX leaders should create a map of the customer's journey. This can help to pinpoint the customer's touchpoints and predict the way customers are likely to interact with the service or product. Customer journey maps often assist CX teams improve customer retention over the long run.
Establish emotions. This means developing a brand image that creates emotional connections to a client and help create a connection between the client and the business.
Record customer feedback. It is essential to evaluate the satisfaction of customers in real-time. Feedback from customers will help companies track the perceptions of customers, facilitate monitoring of quality and evaluate the success of their Customer Experience strategy.
Brands have to put together an CX team to carry out these steps. CX teams comprise a variety of roles, some of which are brand new to the majority of companies. They could include chief customer officers and a chief experience officer, as well as several CX managers. Analysts are often a part of the CX executives or managers to oversee data projects and serve as a liaison to the CEM team and other departments for example, marketing and customer service sales, and IT. Together, the team must be able to monitor and create an ongoing, consistent customer experience.
The journey of the customer experience
Chief Experience Officers are responsible for the customer experience at each interaction with customers with a business. To determine where these points of contact are, it is essential to design an outline of the customer journey that shows the various interactions customers experience with the brand. The map should have four sections:
Netherland email database free
Research. This is the process by which a customer finds a business, usually through the internet, advertisements or via third party sources like colleagues, consultants as well as social media contacts.
Comparison. This is where consumers learn who the brand's competition is, as well as examine user's perceptions and capabilities, functions as well as other aspects of all competing products.
Purchase. This phase of the process is the biggest business victory, but it's only the beginning of loyalty and retention creating.
Support. Support and customer service teams that appear following a sale are the places the places where loyalty and repeat sales begin. If the teams aren't properly designed, they could cause a disruption to customer service and even send customers to competitors.
One of the most important aspects of creating efficient customers' journeys maps is creation of personas for the customer. When a business has identified the archetypes that define its clientele from the development of intelligent segments of the market, it can integrate the personas of its typical customers into the journey map and show how to design a user experience that meets the needs of each.
Graphic of the customer journey
Strategies for managing customer experience must be accompanied by visualizing the stages of a customer's journey.
CXM challenges
Four major obstacles stand impeding a positive customer experience
There isn't enough voice from customer's data. It is impossible for a company to measure the experience of customers without massive data setsand isn't able to solve issues with customer experience it doesn't have a clue about.
The absence of support for omnichannel channels. If brands are unable to listen to or assist customers on the channels they're interacting with — be it emails, social media, web chat, mobile applications or smart speakers, customers aren't able to make their wishes and requirements heard. Customers who do not sense heard and heard more are likely to move to an alternative.
Ignoring qualitative data. Brands must collect and analyze the individual responses in free-text survey fields. These can give an even greater understanding of customer service issues that require to be addressed than the numbered ratings could. Qualitative data may provide fresh ideas for improving the overall customer experience.
Internal communication is not up to scratch. The CX team has to conduct its homework by studying the customer's journey, creating programs that speak to the customer and capturing the voice of the customer to provide better customer experiences. The initiatives won't be successful but only if CX leaders disseminate that data in a way that is understandable to those in the sales department, marketing as well as customer service and the senior leadership.
Netherland email lists
Strategies and techniques for managing
Controlling customer experience across the entire journey of a customer is a must:
Making content. Research, marketing pieces and sales enablement material will provide teams the opportunity to prove their the value of their products to customers. To go further, brands must consider making their content more personalized for customers, in addition to text messages and emails to web-based content and mobile apps — to boost the quality of content and increase engagement with customers.
Evaluating customer sentiment. CX teams should gather the voice of customers throughout the entire experience in order to determine where they can enhance customer experiences. It's not enough just to possess that information; companies must understand the emotions of their customers using the analysis of customer sentiment tools and methods.
Create personas for customers in addition to marketing segments. Different segments of customers will have different requirements. Brands need to create an engaging, consistent experience by anticipating and addressing the specific needs of customers.
It is a good idea to invest in loyalty programs for customers. Customers who frequent your store are looking to be recognized with perks and savingsprograms to reward customers can provide this. Effective programs can increase sales and also.
Evaluating customer touchpoints. It's crucial for brands to be aware of the places where customers' buying decisions are — and at what point they're most likely to turn away from competitorsin order to continuously improve the customer experience.
Analyzing customer data. Chief Experience Officers have to utilize the voice of the customer using tools for customer analytics to make constant adjustments according to customer feedback.
CXM software
An effective strategy for managing customer experiences strategy cannot be complete without necessary technology to help it. Here are the most important technologies that are involved in the management of customer experience.
Customer experience management platforms. Numerous cloud-based software companies including Salesforce, Microsoft, Oracle and SAP have platforms to ensure that customers experience is managed from end to the very end. These platforms revolve around four main elements:
Other platforms for managing customer experiences which are provided by vendors like Adobe, Pegasystems, Episerver and Acquia provide integrated components of the stack for customer experiences. These companies are typically proficient in just one or two aspects of digital experiencessuch as Adobe for marketing customer analytics, customer marketing and e-commerce, Pegasystems in process control customer service, process
Netherland consumer email database
 management and more however they are lacking on other aspects. Adobe is one example. It does not have a CRM module. The use of these platforms typically requires the use of a mixed-vendor system to provide a complete tech stack for customer experiences. In fact, it's an increasingly common setup as opposed to a single-vendor shop.
Certain companies could benefit by implementing their customer experience technology from a base of the software they're currently using. For instance manufacturing companies which tracks its global distribution chain and suppliers using the help of an SAP ERP system might discover that the integration of SAP customer experience tools can be easier than starting with a different vendor.
Other key tools for customer experience include the following:
Personalization engines. A fundamental component of customer experience initiatives that go beyond the tools for service and sales is personalization engines. They make it easier to communicate with customers on a single basis. Personalization strategies incorporate the latest technologies, like mobile marketing such as location-based services and beacons that help companies determine where customers are, and then market to customers in real-time. In certain instances it is possible for the data to aid companies in providing consumers with specific information that could or might not be connected to a specific purchase. For instance, a venue could use location-based services to inform customers about which concession stands are close and less busy. Personalization is essential for all businesses however it is particularly important for those with large amounts of customers. This is beyond the capabilities of the human workforce to personalize messages and promotions.
Tools for automation. Artificial intelligence has the potential to enhance CX across a variety of areas, not just marketing. AI tools for automation can help in managing customer experience and swiftly completing low-level tasks, so that human beings working in the areas of customer care and fulfilment are able to focus on tackling more complex problems.
Software for contact centers. Contact centers manage all inbound and outbound calls however modern software for call centers goes further, using sophisticated reporting, speech analytics, and call routing.
Software for Voice of the Customer. VoC software gathers data about customers from every channel, and integrates with the contact center of a company and digital interactions, resulting in an accurate picture of the customer's feelings and their feedback.
Emotional analytics. These tools assess the impact of customers' interaction with the company. Emotional analytics software may help evaluate the effectiveness of various operations that are connected — but may be tangential to customer service, like the management of inventory or supply chain management.
Email marketing database Netherland
Knowledge management. These systems are also essential instruments for providing smooth customer services. Agents can make use of the knowledge management system to find information about products as well as customer interactions to other goods. Agents are able to use this information in conjunction with inventory and customer details to give customers information about their accounts, product knowledge and inventory.
7 essential abilities for professionals who work with customers
Database of email addresses for industries and SME. Database of email addresses for small business owners.
Email Database of Indian individuals, customers and consumers (B2C) Email database of NRIs. Database of email addresses belonging to those with higher incomes. Database of emails of accounts with demat. Database of email addresses for online buyers and shoppers. Email student database.
Let's begin with the basic data base marketing definition.
Database marketing is a type that is a form of direct marketing. It is the process of collecting customer information such as names, addresses and emails, telephone numbers and transaction history and customer support tickets and other such information. The data is then analysed and utilized to create an experience that is unique for each client, or to draw in new customers.
Traditional direct marketing is the process of creating direct mail pieces such as catalogs or brochures and sending the pieces to lists with potential or current customers in hoping that they will get an enthusiastic response.
Database marketing is a strategy an additional step by analyzing what customers prefer to be approached and then utilizing those findings to satisfy the needs of the client through the best method.
Mobile Marketing is easier with expert guidance
Mobile Marketing is easier with the help of an expert
Follow our blog to discover how you can master anything from engagement with your users to retention.
The significance of Database Marketing
Marketers today have access to more information about their customers than they ever had before. This is why databases marketing is becoming crucial. It's all about using the mass of data to develop better marketing messages that are more resonant with customers , prospective and current customers.
Benefits of the database Marketing
Consumers today want a personal experience when they interact with your brand. To provide that marketing professionals need to create a seamless perspective of each customer across every interaction. This is the only way they can understand the journey of the customer and be able to engage the customer in a meaningful way. Database marketing strategies help with that.
Customer databases can help you:
Find customer groups to choose starting with your loyal and valuable customers, to customers who are first-time buyers and even occasional buyers
Create precise customer segments based upon characteristics, behavior or even personal preferences
Design highly personal messages for potential and current customers
Find the best method and the best time to reach customers.
Netherland email data
Enhance your marketing effectiveness by not wasting time or money by sending out campaigns to people who are not likely to take action.
Create solid loyalty programs that give the appropriate incentives for repeat purchases
Enhance customer service by equipping support personnel with a 360-degree perspective of how customers interact with your company
The challenges of Database Marketing
Database marketing has many advantages but in order to achieve it effectively, marketers have be aware of the challenges as well.
Be on the lookout for these databases marketing issues:
Data decay. Every time a prospect or customer is promoted or changed jobs, promotion, relocates to a different address or changes their name, obtains an email address that is changed or undergoes any other changes in their lives the profile of the person is deemed outdated. A well-managed database deteriorates in a rate of about 2 percent per month. This means that in just one year, one-third of your information could be in error. * To reduce the risk of data decay be sure to focus on information that is more likely to remain the same like name and phone number, for instance instead of the email address of your business.
Data accuracy. Customers don't always provide accurate information. Handwriting legibility, typos, or insufficient information can have a significant impact on the accuracy the database. It is possible to reduce errors by substituting input fields with standard drop-down menus, checkboxes, or drop-downs.
Responding to customer information promptly. The collection and analysis of customer data is only the beginning. You must act fast enough to take advantage of an individual's interest in and interaction with your company. This is why marketing automation tools such as CleverTap become crucial. By combining rich user profiles with powerful segmentation tools and multichannel marketing programs, marketers are able to provide timely, customized experiences to every user.
Effective Marketing Strategies for Databases
How do you begin with your personal Database marketing strategy? Begin by following these steps.
Identify your target audience. What is their age? What is their income? What is their job title? Where are they located? What do they like to look at? What other products do they purchase? Create a comprehensive ideal profile of your customer for your product. Then, make use of this profile to determine the kind of data you should include in your database.
Collaboration in collaboration with teams from other departments. Sales, marketing and support are all in direct contacts with prospects and customers. What are the details that teams require to be successful?
Choose the appropriate software. The data of your customers isn't going to help anyone in your team in the event that they cannot access it. Select a tool that allows you to view different types of information about customers, their types, and also organize the customer's information to correspond with your different products or services.
Buy Netherland email database
Collect customer information. Consider both external and internal sources of data, such as:
Acquisition data: What method or source did the new customer get from? What was the marketing campaign?
Demographic information: What is the age or marital status, gender, education level, geographic location and so on. ?
Technographic information The following question is: What device(s) are they using to connect in your business? Mobile or desktop? Android Or iOS?
Psychographic data Which are the personal views as well as their values and passions? What drives them?
Activity data How have they engaged with your site, social media pages, or mobile apps?
Information about transactions: How often do they purchase with you? And what is their spending? What items do they normally purchase with you?
Correspondence information Have they ever filed an online support ticket for customers? posted a comment or question on one of your social media websites? Did you respond to a poll?
Make sure that your data is up-to-date and back up. The process of creating a database for customers takes lots of work and energy. Secure your investment by protecting against power outages and other technical glitches. CRM software will automatically update profiles whenever customers input new details, while online tools protect against the decay of data by integrating into your software and updating each customer while they browse your site with data about their activities.
Be respectful of your customers' privacy. Privacy is a top priority for businesses. media allows you to be more efficient than ever before to gain complete information on your customers' preferences as well as their perspectives and updates. Effective personalization is about delivering pertinent information to an audience that is interestedbut not proving the amount of personal information you've got.
After you've created your database, you're able to begin by implementing some basic segmentation of users. For instance, you can create an advertisement specifically designed for new or first-time buyers, as well as one specifically designed to your loyalty program's participants.
More sophisticated segmentation techniques can analyse multiple data points to provide more precise user segments. Recurring Frequency, Monetary (RFM) Analysis is one example. It creates customer groups based upon the amount of time they spend on them and how much they are spending in order to identify and interact with your top customer, your new clients or even dormant customers.
The most advanced segmentation utilizes advanced predictive analytics that are able to predict the future behavior of a client. This means that it can predict things like the potential lifetime value of a customer and the probability of churn or the likelihood of buying.
Advanced segmentation can boost conversion rates by 5x to 6x.
Database Marketing Examples
Determine the most valuable customers and potential Upsells
A OTT application is looking to figure out the percentage of its users who are binge watchers on a regular basis and are primed to upsell to premium subscription plans. They make use of their customer database to identify their highest-value customers, those who are frequent viewers and then send out an integrated email and a push message that offers them a free month of premium to encourage them to buy subscriptions. With predictive analytics, they are capable of predicting the number of people who will convert in order to pay for marketing expenses and show the ROI.
Offer Personalized Customer Support
 Netherland companies email database
Customer service representatives from an online shopping app receives an inbound call. They will be able to access the profile of the caller and discover that they're a new customer who has recently purchased their first item such as a smart home gadget that allows them to remotely lock and unlock their doors and watch a live stream of their visitors. Based on all this info, the customer service representative will be able to provide immediate personalized assistance and offer speedier resolutions by helping the client quickly setup and troubleshoot the device.
Know which products and services to Sell Customers
A travel company wants to broaden the scope of its service by offering a variety of backpacking excursions that are guided. Before investing resources into the endeavor, they look into their database of customers to look at trends in purchases and demographic patterns in order to find out if their clients would actually take guided backpacking trips and, secondly, to determine which types of customers they can market these tours to. By using databases for marketing you can be sure that you're offering something your customers really want.
Know Who You Can Predict Will Purchase and when
For an app that delivers food the timing of delivery is crucial. Knowing the best time to connect with customers is crucial in overcoming your competition and increasing conversions but ignoring customers throughout the day is the best way to turn them away. Utilizing predictive analytics in conjunction with their database of customers The food delivery app team can determine which users will be most inclined to purchase. So, they can issue promotions and notifications to the appropriate customers at the right time. Also, on the other side they'll know those who are likely to be churning to the point that they can approach them with a enticing promotional campaign to bring back those customers.
The Next Stage of Database Marketing
We're in the age of relationship marketing in which brands have changed their focus from selling to building lasting relationships with their customers through constantly delivering the best value. Database marketing is the core of.
CleverTap's machine-learning capabilities have taken the realm of relationship and database marketing to the higher levels. These apps can immediately connect the dots among millions of customer information points, create automatically precise user segments, identify the most effective time and channel to connect with each user as well as predict the actions that users are likely to take in the near future.
The use of email marketing is a type of marketing that helps to make people on your list of email subscribers aware of new items, discounts as well as other services. It could also be an effective way to educate your clients about the benefits of your brand and keep them interested throughout the purchase.
Email Marketing
Use of emails in your marketing efforts to promote company's services and products, and to reward loyalty of customers. Marketing via email marketing is a method of marketing which can help make clients on your mailing list aware of new items, discounts as well as other services. It could also be an effective way to educate your customers about the importance of your brand and keep them interested during the time between purchases. It could be anything else. Mailchimp will help you plan the structure, design, and improve marketing with email marketing to achieve the best return on the marketing program.
Get your email on the right track marketing game
 Mexician email database
Use Mailchimp's tools for email and one-stop marketing platform to build your business and sell more products.
Sign up
If you're looking to increase the size of your business or sell your product and increase sales, marketing via email marketing is among the most well-known and effective tools to use in marketing campaigns. In this article, we'll look at the ways that email marketing and the use of promotional emails could assist you in growing your business. We'll provide a few suggestions to help you start with the most successful marketing campaign via email. marketing campaign.
What is marketing via email? marketing?
Email marketing is a potent marketing channel, which is a type of direct marketing and digital marketing that makes use of the power of email to promote your business's items or offerings. It helps inform your customers about the latest products or deals by including it in your marketing automation strategies. It also plays an essential part within your marketing strategy through lead generation and brand recognition, as well as developing relationships and keeping customers interested during their purchases with various types of marketing emails.
An overview of the background on the history of email
The initial email message was written in the year 1971 by an engineer in the field of computer science known as Ray Tomlinson. The message he sent simply an array of letters and numbers, but it marked the beginning of a new period in communication. Tomlinson is also known as the one who pioneered the use in"@" "@" symbol in email addresses.
In 1978 the year 1978, in 1978, a marketing manager from Digital Equipment Corp named Gary Thuerk employed this technique of direct communications to mail an initial commercial mailer to inform people about a new item. The list of email addresses he had was only 400 addresses, however the messages he sent led to around 13,000 dollars of sales.
In the early 1990s in the '90s, the internet had become accessible to everyone. The manner in which people communicated with each other began to transform dramatically, and marketers learned that emails could be effective in advertising. The rise of marketing emails also brought the need for changes to the regulations and in the U.K.'s Data Protection Act, for instance, was amended to include the use of an "opt out" option to every marketing emails.
Benefits of marketing via email marketing
Email is now an extremely popular marketing tool for businesses mainly because it forces users to take an action. An email will remain in the inbox until it is read or deleted, or archived. But it's also among the most cost-effective tools also. In fact, a study conducted by the U.K.-based Direct Marketing Association (DMA) discovered that for every $1 invested emails have an average returns on investments (ROI) that is $38. To learn more about the effectiveness of email marketing take a look at our email marketing data according to the industry.
 Netherland email id list
The use of email marketing can help you develop relationships with your customers and also drive visitors to your website, social media, or any other website you'd like people to go. You can also create a segmentation of your emails and target your audience based on demographics so that you're only sending them messages they're interested in the most. These are some emails marketing campaign strategies to begin.
The email marketing also lets you conduct A/B tests on the subject line or call to action to determine the best effective message employing email marketing software. It can be set up to quickly send out emails. Take a look at Mailchimp's templates for email for more information about the ways you can accomplish using email marketing.
Strategies for building the email marketing list
But how do you establish an audience who you can send emails to as part of your web marketing efforts at all? There are several waysto go about it, and they all involve treating your clients with respect, and considering marketing best techniques.
Don't buy email lists. A lot of email marketing firms (including Mailchimp) have a strict and permission-based policy when it concerns email addresses. This means that sending emails to lists purchased from them is not allowed. Instead, focus on enticing people to sign up for receiving emails from you using lead magnets. You can offer discounts on your customers' first order after they join your mailing list using an online sign-up form that you have designed. Perhaps you could give new subscribers complimentary shipping with their subsequent order, or offer them the chance to win prizes after they sign up to your list. Here are some other suggestions to help you create your email database.
Be aware of the national (and internationally) emails regulations. You must comply with any legal requirements and the applicable laws in your region when you send automated emails, such as the CAN-SPAM Act of the United States, the Canadian Anti-Spam Law (CASL), or the General Data Protection Regulation (GDPR) in the European Union for the treatment of personal data. The rules depend on your location and that of your subscribers. It's your responsibility to be aware of the laws that apply to you. This article offers more tips on how to stay clear of filtering your emails for spam.
Utilize email to engage in an exchange with your customers. Email is an excellent marketing tool however it can benefit your business in different ways as well. You might want to take a break from your usual marketing content to conduct surveys, let your customers know that you appreciate their purchases from you, or following up on a cart that was abandoned or even just to make a friendly greeting. It not only gives your customers the chance to give you valuable feedback and suggestions, but it also lets them gain greater insight into the person who runs the company.
Only send emails when you truly have to. If you have gained trust from someone by email, do not misuse that trust. Overflowing your email inbox with unnecessary emails could result in them losing interest , or even unsubscribe completely. Make sure you send relevant, interesting messages about things they love and they'll stay loyal for many years to be.
Check out how Mailchimp's free email marketing tools compare with the other options.
The database marketing is a kind of direct marketing making use of databases of customers or potential customers to create targeted communications that market a product or service to serve marketing purposes. The method used to communicate can be any type of addressable medium such as direct marketing.
The difference between database and direct marketing originates from the importance paid to studying data. Database marketing concentrates on the use of methods of statistical analysis to create models of customer behavior that are used later to identify customers to contact. This is why database marketers are also likely to make heavy use of data warehouses because having more information about their customers improves the probability that a more accurate model will be created.
 Netherland email id list
There are two kinds of marketing databases: 1) Consumer databases and 2.) Business databases. Consumer databases are primarily geared towards companies that sell to consumers, often abbreviated as [business-to-consumer] (B2C) or BtoC. Business marketing databases tend to be more sophisticated in terms of the information they are able to offer. This is because the databases for business aren't governed by the same privacy laws that apply to consumer databases.
The "database" typically contains the name, address and details of transaction history of internal delivery or sales systems or a purchased-in "list" from another company which has collected the information of its customers. Common sources for compilation lists include charity donation forms and application forms for any contest or free item warranties for products subscription forms, as well as the credit applications forms.
The messages generated through databases marketing could be classified as spam or junk mail when it is not desired by the person who received it. Database and direct marketing businesses, on contrary, believe that sending a specific mailer or email to a prospective customer who would like to be informed regarding products that might be of interest to the customer, is beneficial for both the client as well as the marketer.
Certain countries and certain organizations claim that individuals have the right to block access to or erase their personal information, including address, and name from databases marketing lists.
Database marketing was first introduced in the late 1980s as an innovative, more efficient method of direct marketing. In the past, the traditional "list broking" was in the process of being modernized due to its offline nature and tape-based, as well as because lists were prone to storing only a small amount of information. 1 At the same time, with the advent of new technology that enabled customer's responses to be recorded and recorded, immediate response marketing was gaining popularity and the goal was creating a two-way communications that was a dialogue between customers.
Robert D. "Bob" and Kate Kestnbaum developed new metrics for direct marketing like the value of a customer's lifetime, as well as applied financial modelling and economics in marketing strategies. The year was 1967 when they established the consulting company Kestnbaum & Co, that employed a number of notable database marketers like Robert Blattberg, Rick Courtheaux and Robert Shaw. Bob Kestnbaum was inducted into the DMA Hall of Fame in October 2002.
Kestnbaum worked along with Shaw in the 1980s to develop various online marketing database development projects for BT (20 millions of customers), BA (10 million) and Barclays (13 million). Shaw added new features to the Kestnbaum approach, such as the field sales channel and phone automation as well as contact strategy optimization as well as co-ordination of campaign management, marketing resource management, marketing accountability, and marketing analytics. The design concepts of these systems were extensively copied and later incorporated in CRM as well as MRM software during the 1990s and into the following. [3]
Netherland email database
The first recorded description of Database Marketing was in 1988 in the book with the same title (Shaw and Stone 1988 Database Marketing):
"Database Marketing" is an interactive method of marketing which makes use of individual addressable marketing media as well as channels (such as email phone, E mail, and sales force) to provide assistance to the audience of a business's goal and increase their desire and stay in close proximity to them by keeping an electronic database database that contains prospects, customers and all commercial contact, to enhance future communications and to make sure that it is the most realistic marketing."
Though any organization can benefit from databases for marketing however, it is ideal for businesses that have a large number of customers. This is due to the fact that a larger number of customers gives you more opportunities to identify segments of potential customers or clients who can be contacted in a way that is customized. If you have small (and less homogeneous) data bases, it could be challenging to justify in an economic basis the expenditure required to distinguish messages. This is why databases marketing has been thriving in different industries like telecoms, financial services and retail, which can generate large amounts of transactional data for millions of customers.
Database marketing applications are divided in logical ways between marketing programs that target customers already on the list as well as those targeted towards potential customers.
Consumer data
To existing customers, the most skilled marketers typically create vast databases of information about customers. They may contain a range of datasuch as names and addresses, the purchase history and shopping history as well as demographics and the past history of communications with and to customers. For larger businesses with thousands of clients, these data warehouses are often several terabytes of size.
General marketing to prospective customers marketing, database marketers try to collect as much information regarding prospects and customers as much as they can. To do this, marketing relies heavily on third-party sources of information. In many developed nations there are a variety of data providers. These data are usually limited to address, name, and phone number, as well as demographics, which are provided by the consumer, and some that are derived from the compiler of data. Some companies also obtain prospective data by means of sweepstakes or contests, online registrations and other lead generation strategies.
Business data
For most business-to business (B2B) marketing teams their customers, the number of clients and prospects is less than those of comparable consumer-to-business (B2C) businesses. Additionally their relationships with their customers are often dependent on intermediaries such as agents, salespeople, and dealers, so the amount of transactions per client could be a bit less. In the end, business-to business marketers might not have as many information at their disposal as consumers-to-business marketers.
Buy Netherland database online
Another problem could be that B2B marketers who are targeting groups or "accounts" and not just individuals can create many contacts within an organization. Identifying the right contact to connect via direct marketing isn't always easy. However this is the database for marketers who work with businesses that usually contains information about the business activities related to the customer.
The data are essential for segmenting markets or defining the target audience, e.g. the purchase of renewals for software by telecom companies can aid in determining the technologist who is in charge of software installation in comparison to. purchasing software, etc. Business-to business customers are loyal because they require after-sales support for their products , and they appreciate updates on their product and services available. It is possible to track this loyalty measured by the database.
Customer data sources typically originate from sales representatives employed by the company , and from service engineers. More often customer interactions on the internet can provide B2B marketing with a less cost source of information about customers.
For information about prospects, companies can buy data from business data compilers and also collect data from their direct sales initiatives, online sites and publications for specialties.
Modeling and analytics
Large databases of customer data are at risk of being "data wealthy but information-poor." In the end, much attention is given on the study of the data. For instance, businesses often classify their customers on the study of the different behaviors or needs of their clients. One common method for behavioral segmentation is known as RFM (customer value) where customers are divided into sub-groups based on frequency, frequency and the value of their previous purchases. Van den Poel (2003)[5provides an overview of the predictive capabilities of a wide range of variables that are commonly utilized in modeling database-based marketing.
They also can develop predictive models that predict the likelihood of customers to act in certain manners. For example, marketers can develop a model to rank customers based on their potential to take a stance on a particular offer. The most commonly used statistical methods to build such models are neural networks and logistic regression.
Regulations and laws
As the use of databases for marketing has increased in popularity, it's come under more scrutiny by privacy advocates as well as regulators from the government. For example there is it is the case that European Commission has established a set of rules for protecting data that define what use are made of customer information and how they have the ability to influence what information is kept. For the United States, there are various federal and state laws, such as those governing the Fair Credit Reporting Act, also known as FCRA (which controls the collection and use of credit-related data) and the Health Insurance Portability and Accountability Act (HIPAA) (which regulates the collection and use of health information) as well as various other programs that permit customers to block their phone numbers from marketing.
Netherland email database providers
Although the concept of storing information about customers in electronic formats in order to use the data for database-based marketing has been in use for a long time but the systems that are present today enable you to keep a complete record of the behavior of clients on screen when the business is interacting with each client, generating the real-time business intelligence needed by the business. This capability allows for what's known as one-to one marketing and personalization.
The modern Customer Relationship Management (CRM) systems make use of the data that is stored to serve directly marketing purposes , but also to manage the entire relationships with the individual customer and also to design more personalised products and offerings. However, a blend of CRM as well as content management as well as business intelligence software is making the delivery of customized information possible.
Marketers who have been trained to application of these tools can implement customer-focused marketing which is a method which aims to reach out to every person in the business at the right timing, and with the correct details to satisfy the client's requirements to go in the direction of finding the issue and identifying the options to address it, choosing the best solution, and finally making the decision to purchase.
Because of the complexity in B2B marketing as well as the intricate nature operating in corporate environments, the requirements put on any marketing company to develop the business procedure through the means of a complex set of procedures can be created are huge. This is the main reason that big marketing companies make employ of experts on marketing procedure strategy as well as IT (IT) as well as an expert in the field of marketing strategy strategist for IT. Though more technical than what marketers typically require the use of, a system integration (SI) is able to play an the same role as an IT process strategist. marketing technology process manager, especially during the moment when new tools for technology have to be set up and then rolled out.